After a long three months, it is now only a few short days before Wests Group Macarthur venues throw open their doors and welcome back members and guests – and they couldn't be more excited.
So much so they are kicking off a special cash promotion to reward members with "Immunity for the Community".
Wests Group Macarthur venues Wests League Club, Country Club Gledswood Hills and Lakeside Golf Club Camden will re-open to fully vaccinated or medically exempt staff and patrons from next Monday, October 11.
Wests venues will follow a strict Covid safety plan and have the added advantage of great open spaces, multiple alfresco areas and plenty of room to enjoy.
Wests League Club boasts a spacious, natural light-filled bar and dining area "The Hub" as well as a freshly renovated bistro "The Kitchen".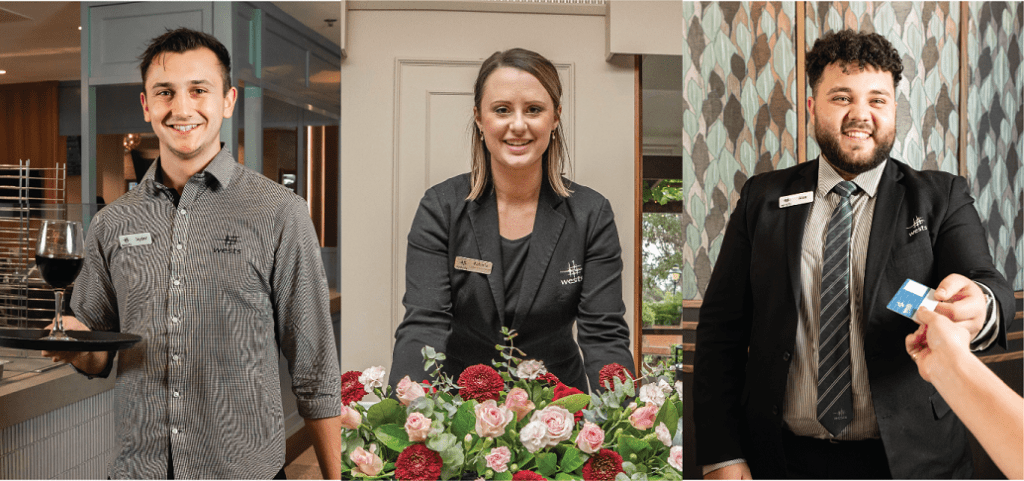 Lakeside Golf Club Camden welcomes guests to its clubhouse boasting cathedral ceilings and an outdoor alfresco which is perfect for the warmer months, and Country Club Gledswood Hills which excellent views from its expansive and allweather outdoor courtyard.
To celebrate and reward the vaccination efforts of the Campbelltown and Camden local government areas, Wests will kick off a super-charged member's badge draw the week after opening with the chance to win a share in a massive $20,000 cash offering.
"Our local communities have made an incredible effort to get vaccinated, and we just can't wait to welcome them again and get back to doing what we love,'' says Wests Group Macarthur CEO Daniel Perkiss.
"We invite our members to mark the occasion with great food, great company, and the chance to be part of our massive cash giveaway," he said.
For more on opening hours, Covid safety plans and latest community news visit www.westslc.com.au