NSW teacher shortages look set to hit the booming Macarthur region, says NSW Labor.
The Macarthur region and Campbelltown in particular are in the midst of a population boom, raising serious concerns whether there will be adequate staffing levels to meet the demand of future students.

Department of Education documents obtained by the Opposition through the NSW Upper House revealed NSW was experiencing significant teacher shortages.

The documents warn the shortages are particularly bad for maths and science teachers, two crucial skills areas.

The NSW Government was warned last year that the teacher shortage was a serious problem, with classes being collapsed and teaching roles going unfilled.

Despite being warned about teacher shortages last year, education minister Sarah Mitchell dismissed the issue this year and claimed teacher shortages were a beat-up.
Not so, says the Labor Opposition.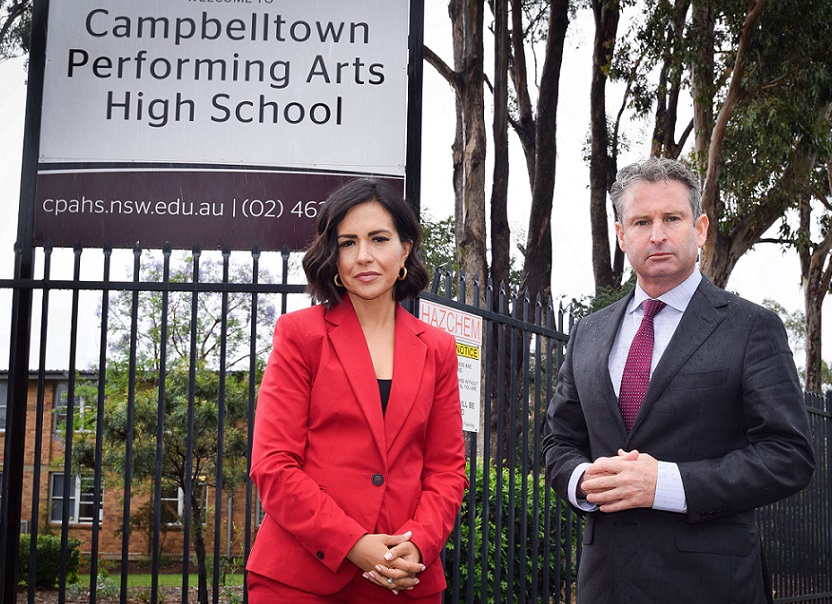 "The education minister called the shortages a beat-up to try and hide her government's failures,'' says shadow minister for education and early childhood learning Prue Car, pictured with local MP Greg Warren before the pandemic.
"Now these secret documents reveal the truth: the teacher shortage issue is worse than reported.

"The Liberal Government allowed this to happen – and now they're trying to cover their tracks by flying in overseas teachers with no Australian experience.

"It's no wonder results continue to go backwards under the Liberals."
Greg Warren, the member for Campbelltown, says population of this region has rapidly increased in recent years, and that boom shows no signs of slowing down.
"We need to ensure that existing and new residents have access to critical services like health, public transport and of course, education.
"I fear for the future of our students under a NSW Liberal-National Government," Mr Warren said.