The Youth Solutions Drug and Alcohol Information and Resilience Skills [DAIR] program does just what its name implies: teach participants the skills they need to reduce drug and alcohol related harm.
As well as providing drug and alcohol education and safety strategies, the project focuses on mental health and resilience aimed at developing positive coping and self-help seeking skills in young people.
It is delivered as a series of workshops over several weeks.
Wests Group Macarthur, which prides itself on supporting programs that keep the community active and safe, has announced that it will provide financial support for DAIR.
Wests CEO Tony Mathew said the DAIR program was a good fit with Wests Group Macarthur's community mission.
"We are pleased to be able to partner with a hands-on program dedicated to educating and empowering young people to live a life that is healthy and safe,'' Mr Mathew said.
"Wests Group Macarthur is proud to provide $5,000 toward the DAIR project, a series of educational and practical workshops which aim to develop skills and provide education to reduce drug and alcohol related harm.''
Youth Solutions chief executive officer Geraldine Dean thanked Wests Group Macarthur for its generosity and support of this vital community program.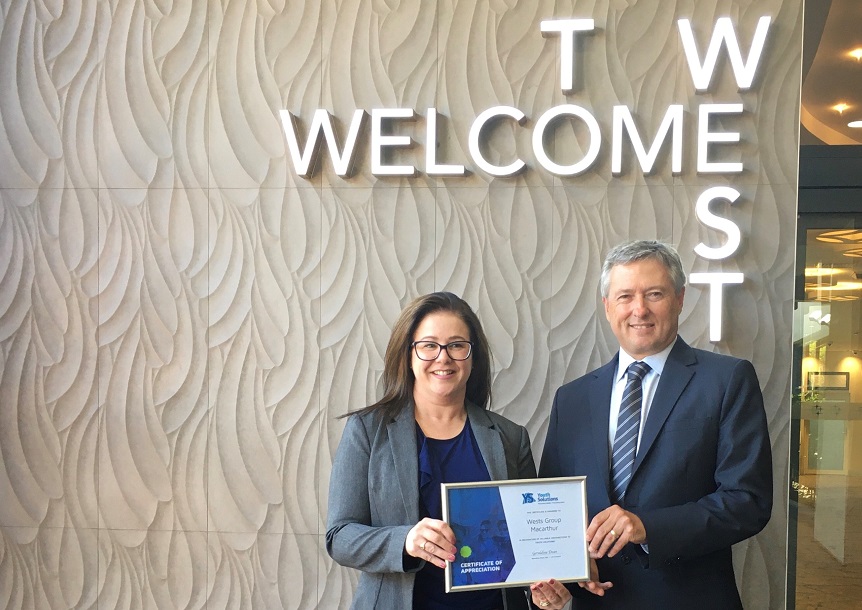 "A core part of Youth Solutions' work is the health education projects it delivers with about 2,000 young people each year," Mrs Dean said.
"One of those projects is DAIR, which Wests has provided $5,000 towards, that aims to educate young people and give them strategies to deal with and prevent themselves from drug and alcohol related harm."
Youth Solutions also offers an information and referral service, linking people in the Macarthur and Wingecarribee areas with the information, support and services they need.
For more information about how Wests Group Macarthur is empowering our community with social support, education and donations, please visit www.westslc.com.au