The numbers tell the story of Campbelltown's legion of volunteers.
At the annual Gift of Time awards ceremony this week no fewer than 56 local organisations and their 1,354 volunteers were acknowledged by Campbelltown Council.
Nominated by members of the community, they received their certificates from the mayor, George Brticevic.
Continuing with the numbers theme, Cr Brticevic revealed the volunteers who were recognised had contributed a combined 144,988 hours of their time over the year.
"People volunteer their time for many different reasons," Cr Brticevic said.
"Whether you're a parent who runs the barbecue at your child's soccer game or a brave volunteer in the RFS or SES, your contribution to our community is valued," he said.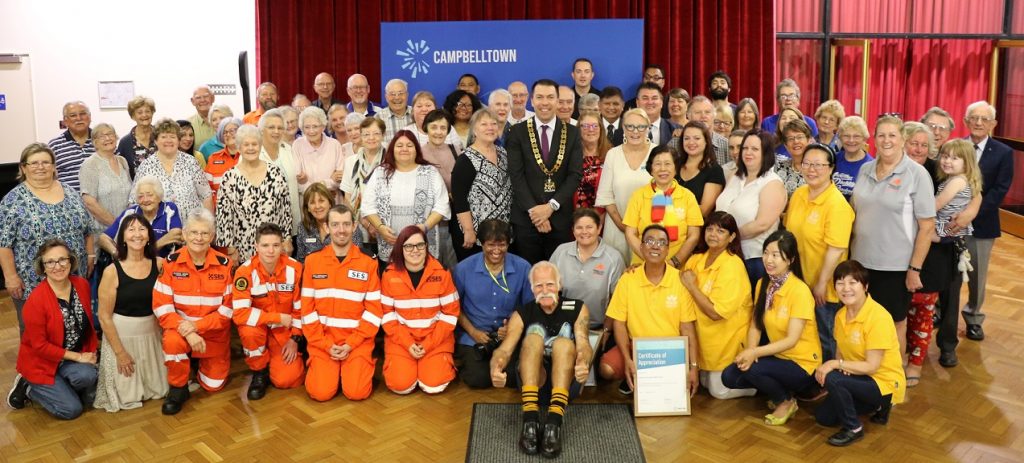 "I admire the community spirit displayed in Campbelltown and how many people will give up their evenings and weekends to help keep our local organisations ticking over."
Volunteers recognised this year included Rotarians, Lions Club members, the Campbelltown and Airds Historical Society, the Campbelltown SES and school parents and friends associations.
Volunteers also support Campbelltown Council to maintain its high standard of service through organisations including Bushcare groups, youth networks and the library's family history service.