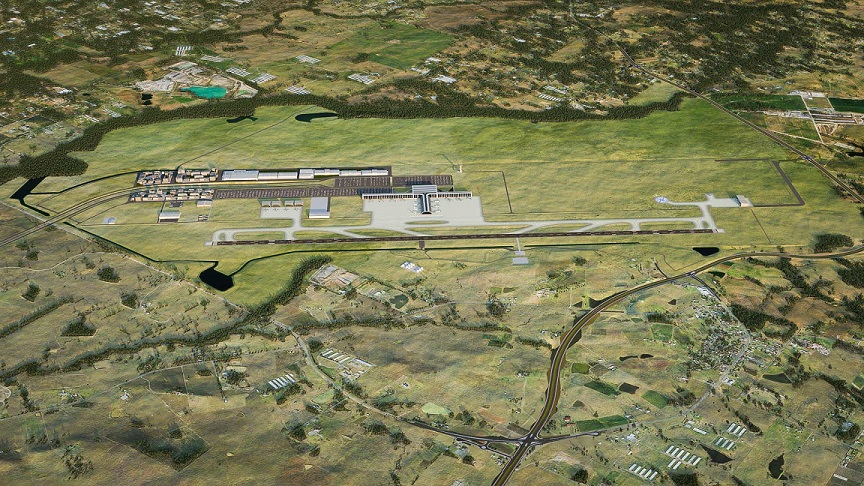 Anne Stanley, the federal member for Werriwa, has called on affected residents to make submissions into a Senate inquiry on the Western Sydney Airport.
Ms Stanley says that the inquiry by the Senate Finance and Public Administration References Committee was launched in light of high-profile scandals and community advocacy.
She says the inquiry will include land acquisition, environment management, community engagement, transport links and supporting infrastructure.
"It's vitally important that as many local voices as possible are heard on this important issue affecting our community," Ms Stanley said.
Ms Stanley spoke in Federal Parliament last October about the issues facing small landowners in the area, including a lack of clarity from the State Government.
"Many residents have raised their concerns with me about the planning and management of the airport and the Aerotropolis,'' Ms Stanley said.
"The small landowners want a fair go and their position has not changed from the beginning.
"They want certainty for their future.
"I will continue to fight on behalf of landowners and constituents for more transparency and confidence in the process."
The committee was asked on December 9 last year to look into the planning, construction and management of the Western Sydney Airport project, with particular reference to:
probity planning and management, risk assessment frameworks and management;
land acquisition and related leases, including transactions related to the Leppington Triangle;
the role and performance of WSA Co Limited;
site preparation, including the realignment of the Northern Road;
environment and heritage management;
community engagement;
transport links and supporting infrastructure;
training and employment and any related matters.
The closing date for submissions isFriday, February 19, 2021. For more information visit the Senate committee's website page.