Two new Cancer Wellness Centres to be built at Liverpool and Camden will soon take shape with the announcement that DeAngelis Taylor + Associates Architects (DTA) has been awarded the architecture contract for the buildings.
The Wellness Centres will support patients, cancer survivors and their families with information, advice, psychological support and tailored programs following cancer diagnosis and treatment.
Fundraising for both the Camden and Liverpool centres is currently under way, with the design phase expected to begin early in the new year.
The Camden centre will be located at Menangle, while Liverpool's will be built in Goulburn Street.
Camden and Campbelltown Hospital's Director of Macarthur Cancer Therapy Centre, associate professor Stephen Della-Fiorentina said the centres would be built with funds raised through the Dry July campaign and donations by generous community members and local organisations.
"Cancer survivors, and those who have completed treatment, have specific ongoing needs that are best addressed in a comprehensive cancer wellness centre," he said.
"Issues relating to the physical and emotional effects of the cancer and cancer treatment can lead to significant ongoing problems for patients and their carers.
"A purpose-built wellness centre provides a greater focus on additional support services in a more comfortable setting, away from the hospital environment where patients underwent their acute treatment.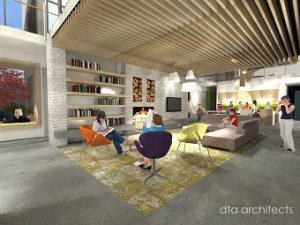 "As well as supporting people living with cancer, we hope that this facility will also be responsible for undertaking research to improve understanding of cancer survivorship problems and help to find solutions," A/Professor Della-Fiorentina said.
"The Camden Wellness Centre will build on the work started with the Complementary Therapy Unit at the Macarthur Cancer Therapy Centre.
"Coordinating these services under one roof for patients and families after a cancer diagnosis will improve quality of life and recovery for the patients of Macarthur, Wollondilly and Wingecarribbee," he said.
DTA Director, Daniel Donai, said the firm was extremely honoured and proud to be selected by South Western Sydney Local Health District to design the new Cancer Wellness Centres.
"We are a 'home grown' product of the South-West Sydney Region, and understand the value of giving back to a community that has supported our practice for more than 35 years," he said.
"We recognise the importance of contributing our services to such a valuable community resource, and the ongoing benefit and support the Cancer Wellness Centre will provide to our community.
"DTA has provided ongoing commitment and support to the Cancer Wellness Centre fundraising campaign, and are fully committed to the development of future healthcare in South Western Sydney.
"We are working collaboratively with the staff of SWSLHD to ensure the realisation of a worthwhile and much needed facility for our region."
SWSLHD comprises 12 per cent of the residents of NSW. The expected number of new cancer diagnoses per year is 5,300.  The number of patients surviving their cancer is growing. Currently, approximately 65 per cent of patients will live longer than five  years after their cancer diagnosis and the vast proportion of these patients are cured from their cancer.
To donate call 9616 4471 or visit www.swslhd.nsw.gov.au/cancer/support.html.