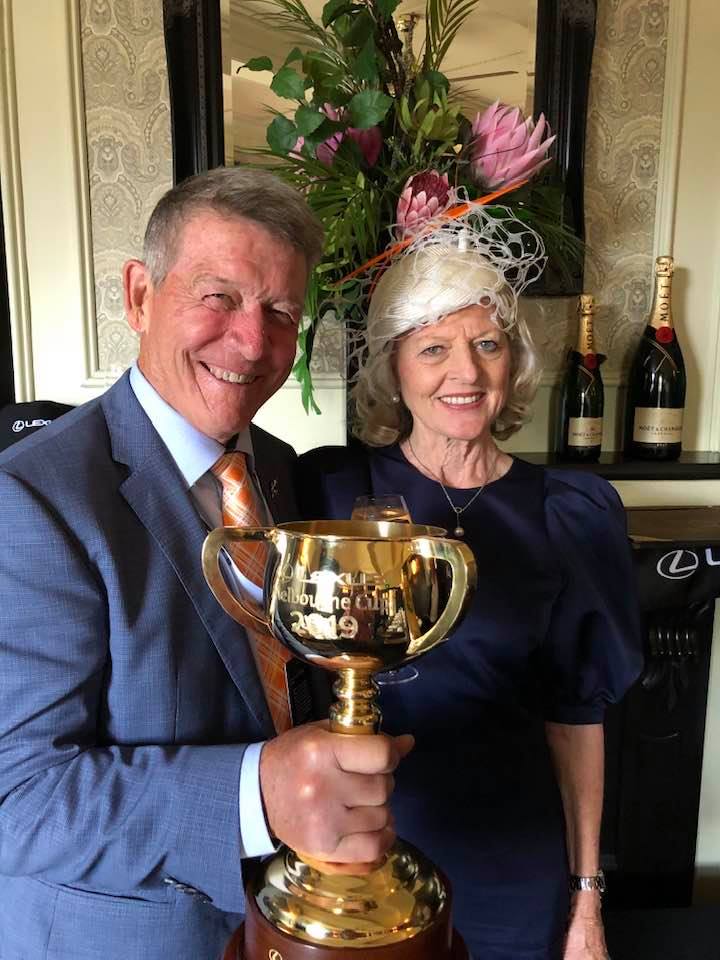 In 2019, Geoff and Sue Corrigan were majority owners of Vow and Declare, the $60,00 horse that won the Melbourne Cup.
The gelding couldn't quite repeat the heroics a year later in the 2020 Cup, because of a problem in his spine, doctors surmised after looking at scans.
But here we are almost August 1, the horses' birthday – Vow and Declare will be six this year – and that first Tuesday in November is looming large once again for the former Camden mayor and NSW state member of parliament for eight years.
Geoff – or Corro as most Camdenites call him – tells the South West Voice in Macarthur that if everything goes according to plan, Vow and Declare will be there at the 2021 Melbourne Cup.
"He had come back looking a lot better in March, but twisted a plate when he had a run, and had to have a minor operation,'' he says.
"Vow and Declare is training at the moment, he's looking terrific, he's fit and carrying a lot more kilos – a sign he's getting a bit older.''
Corrigan says that as part of his preparation for the big one in November the gelding will take part in a barrier trial in Bendigo next week, which may or may not go ahead, depending on the weather.
If it goes ahead, Vow and Declare will race in September, and that will be one of the biggest tests for the champion.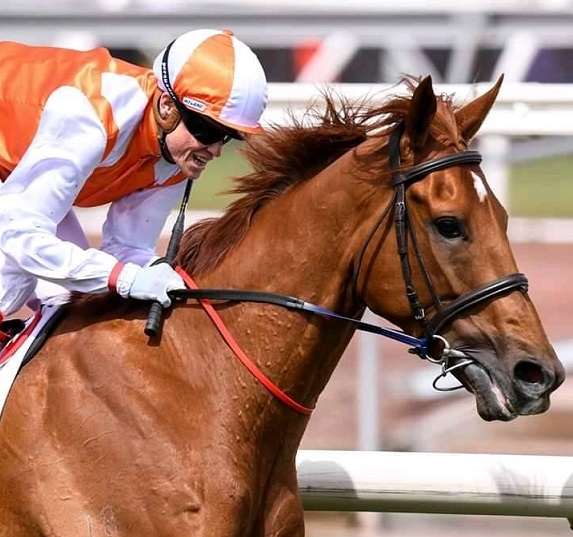 "It will all depend on the first couple of races, and in the end, unless we're really confident he can run well in the Cup, we won't run him,'' says Corro.
With Vow and Declare still based at Barwon Heads, the Victorian beachside stables of trainer Danny O'Brien, the Corrigans haven't seen the mighty horse since March.
"It was the first time in 18 months we travelled interstate,'' says Corro.
He confesses that Vow and Declare's failure last November didn't go down well with the connections.
"All the owners were disappointed, and heads were low,'' he says of the horse finishing in 18th place.
"But I think we're all over that disappointment and looking forward to this year.''
The owners, including the Corrigans, are in constant contact with trainer Danny O'Brien, mostly by phone.
"We know things are going good when Danny sends videos of Vow and Declare,'' says Corro.
The interview is over the phone, but you can still feel the sense of loss in Corro's voice when we're discussing the fact he and Sue can't just jump on a plane and pop down to Victoria to spend a bit of time with the mighty gelding they bought for just $60,000 in 2017.
One imagines his greatest wish this year would be for an end to the Covid restrictions so he could be at Flemington on the first Tuesday of November losing his voice barracking for Vow and Declare.
But knowing the kind of man he is, it is no surprise to hear his response:
"Our greatest wish is that Covid is gone and we can all go back to being able to enjoy all of the things we do in our country,'' says Corro.