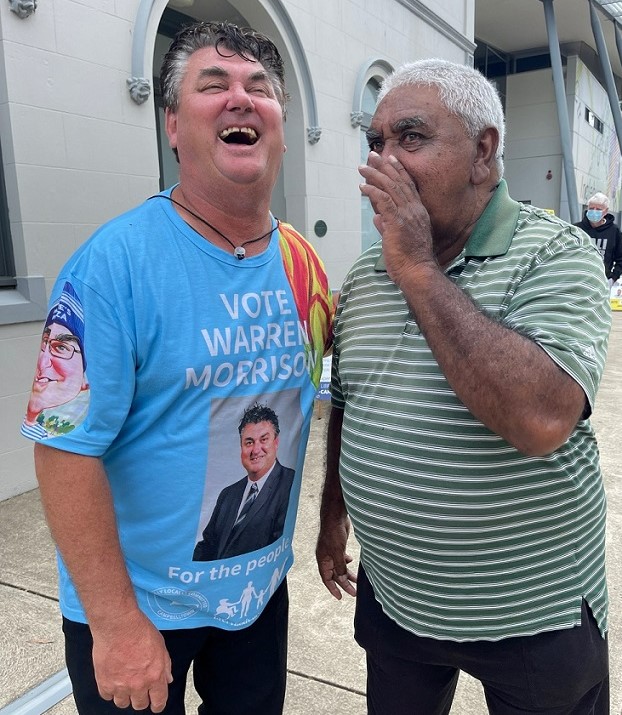 There's a positive vibe about how the Totally Locally Committed party will perform at the Campbelltown Council elections, says lead candidate Warren Morrison.
Speaking to the Voice a few minutes ago, Mr Morrison said TLC was doing particularly well in Ingleburn.
"Really happy about how things are going, but what I am really loving is talking to everyone who comes in to vote,'' he said.
"I'm having a ball.''
Today is the last day of pre-poll voting in the 2021 elections, while tomorrow, Saturday, is the formal day for the election, which was postponed twice because of the lockdown.
Another non major political party candidate, Josh Cotter, was cautious about the chances for his Community First Team.
Mr Cotter said many voters he'd spoken to expressed frustration at the lack of information on candidates, caused by strict social distancing rules imposed by the state government.
"There has been a lot of disappointment, with us candidates not allowed to hand out how to vote information leaflets,'' he said.
"On the positive side our team are reporting a discernible mood for change on Campbelltown Council.''
Councillor George Greiss, the leader of the Liberal party ticket, said the election was almost over and it was up to the people of Campbelltown to decide who would be elected.
"As for me, my record speaks for itself.
"In the campaign we have done our best, and that's all you can do.''
Cr Greiss echoed Josh Cotter's concerns with the lack of candidate information for voters.
"Yes, we have seen that there is a bit of frustration there.
"It could mean a lot of informal votes, and quite possibly lower quotas to get elected,'' he said.
The Voice tried to contact most of the major candidates groups, however not all responded.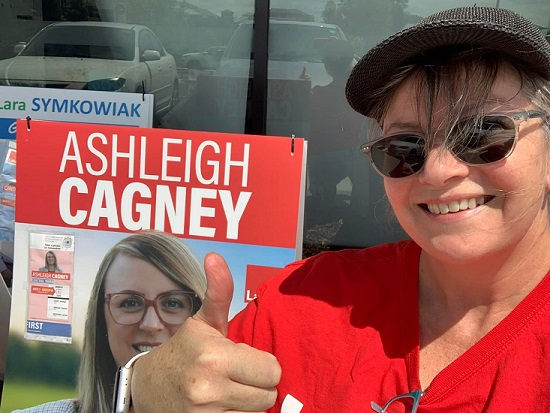 In Camden, the big battle is between the major political parties, with Labor's Cindy Cagney telling the South West Voice her party was a chance to win majority rule in the nine seat council chamber.
Ms Cagney said there had been a very good turnout for pre-poll voting in Camden.
"I think we're going well, and who knows, we may even be able to get the mayoralty in the next term,'' she said.
Ms Cagney said the departure of independent Rob Mills, the butcher from Narellan, meant a spot up for grabs for the majors.
"As for the other independent, Eva Campbell, it's hard to say whether she will win re-election.''
In Liverpool, Labor mayoral candidate Nathan Hagarty said he was feeling good about the outcome.
"We have a chance to win five spots, giving us a majority, and the mayor, if I win,'' he said.
"Either way I will be able to sleep because I ran a good, hard and honest campaign,'' Cr Hagarty said in an obvious reference to misinformation tactics from the other side of politics in a desperate last minute bid to ruffle some feathers.
Peter Harle, the leader of the Liverpool Community Independents team and mayoral candidate said he was disappointed with the Electoral Commission's restrictions on handing out how to votes.
"It just hurt the independents, and it is not good for democracy,'' he said.