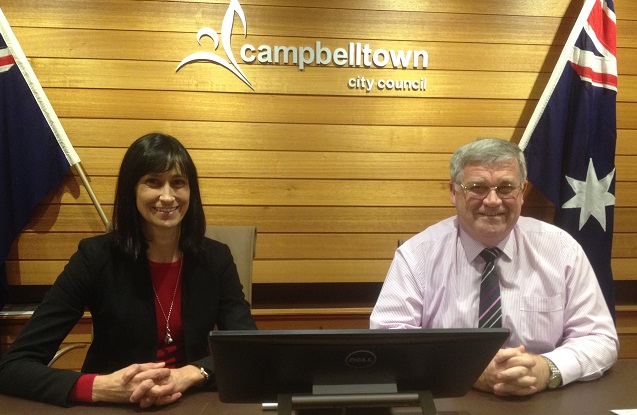 The last Campbelltown Council meeting of this term is set to be an emotional affair as several veteran councillors call it quits.
Two of them are independents – independents, Paul Lake, first elected in 2004, Bob Thompson (1990).
They will join the Liberal Party's Ted Rowell (2012) in sitting down in the chamber next Tuesday night for their last council meeting before retiring.
Also giving it away is another Liberal party councillor, Ralph George (2016), who due to health issues was unable to contribute as much as he would have wanted over the past five years or so.
There were suggestions earlier this year veteran Labor councillor Meg Oates, elected in 1987, would also step down to allow an injection of youth into the party.
But it has been confirmed that she's not only running for an umpteenth term again but is number two on the ALP party ticket, behind only leader George Brticevic.
But the goodbyes will no doubt be said after councillors have deliberated on a big agenda, which includes some action to help Macquarie Fields residents living next door to almost 20,000 bats, or grey head flying fox.
It's proposed that a residential assistance program be introduced as part of the Bingara Reserve camp management plan as a trial for 12 months.
It is also proposed that council allocate $25,000 funding towards the program to assist residents.
It's not what long suffering residents would be hoping for, but going on past experience from council on this issue it's a start.
The other controversial item on the agenda is a plan to rezone the land around the under construction Campbelltown billabong from community to operation land.
Local residents, and in particular local cricket and football clubs that use the two Bradbury Park fields, do not seem to believe council when it says there's nothing to worry about and it's only a technical change.
When the proposal was put on exhibition numerous submissions opposed to the council rezoning plan were lodged.
But council is set to ignore such community concerns and give the proposed rezoning change the green light on Tuesday night.