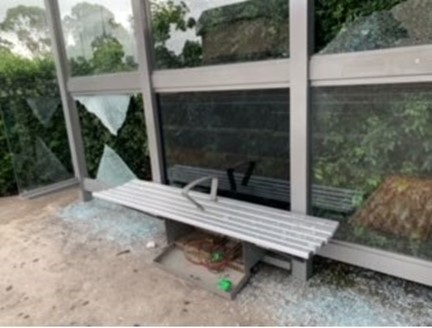 Campbelltown Council and police have joined forces to deal with an unprecedent level of vandalism of shelters at local bus stops.
They are now also calling on residents to join the fight against vandalism by reporting any damage they sight.
A report to councillors last Friday informed them that there had been no fewer than 30 incidents of vandalism at 24 different locations in just the previous seven days.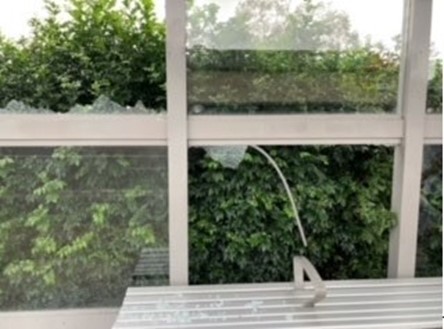 Bus shelters located at Ambarvale, Campbelltown, Ingleburn, Leumeah, Macquarie Fields, Minto, Raby, Rosemeadow and Woodbine were vandalised in that period.
Vandals smash one or two glass panels at bus shelters – but return again to smash some more, according to the council report.
They mainly attack shelters located on main roads, but shelters on local roads across Campbelltown have also been targetted.
Council maintenance crews are assisting to clean-up the broken glass before contractors replace the glass panels.
"Council aims to keep bus shelters in a safe and usable condition for residents. This mindless vandalism of council's bus shelters is a concern and unfortunately the community bears the cost of the repairs,'' says the report to councillors.
"Police are aware of the issue and are working with Council to try and catch the culprits.''
In the wake of the spate of damage to bus shelters, council will be taking steps to urge the community to be vigilant when it comes to vandalism reporting.
"Some residents are feeling we are not responding to the smashed glass; the teams are but having to return again some days later, said the report to councillors.
Residents and councillors are encouraged to report any vandalism by contacting council on 4645 4000 or the police at CrimeStoppers on 1800 333 000.