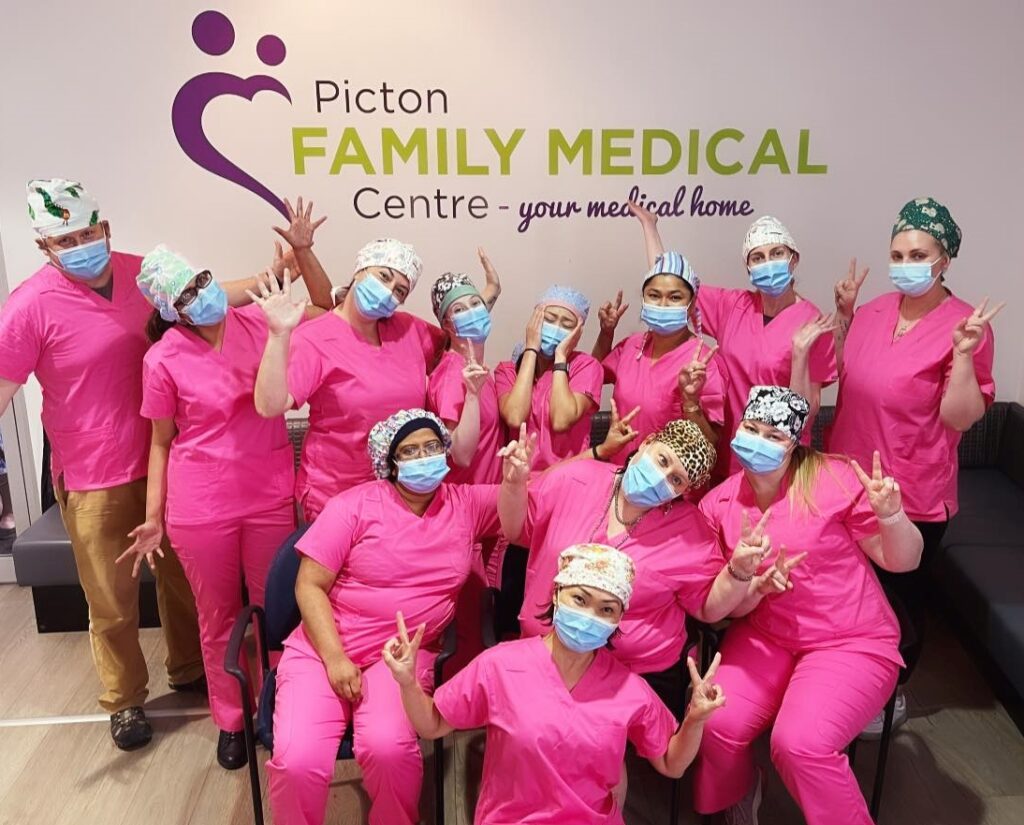 Doctor Anna Pham, the principal of Picton GP Respiratory Clinic, says joining the national vaccination effort one year ago was a labour of love.
"My team's core value is to make a difference," she said.
"We are committed to helping our community safely navigate through the pandemic, through assisting with testing patients who have respiratory symptoms, providing education, and vaccination.
"It's been a challenging year; changes were happening on an almost daily basis but flexing with change is now second nature to us, we do it very effectively."
Since the clinic in Picton opened for vaccinations last year, there have been more than 21,300 jabs administered.
The clinic's busiest day saw 1,200 vaccines administered over eight hours on a Sunday with only 10 staff on duty.
Peak demand from the community came in September and October at the height of the Delta wave.
"This year will see us learning to harmonise general practice work with respiratory work as we transition towards 'living with Covid'," Dr Pham said.
"Our focus is to continue working with chronic disease and maintain testing and vaccination clinic for as long as we are required to do so".
Picton GP Respiratory Clinic was one of five in South Western Sydney which stepped up to the plate on March 22 last year to boost the vaccination effort.
Mittagong, Campbelltown, Fairfield and Chester Hill joined Picton in leading the general practice charge against the pandemic.
All Commonwealth-funded, they opened in 2020 as Covid-19 testing clinics for South Western Sydney residents.
Since the vaccination program was extended to general practices and GP respiratory clinics last year, there have been 1,268,225 vaccines administered in general practices, and 68,055 at GP respiratory clinics.
Also, 219,920 doses of the Covid-19 vaccines have been administered at pharmacies within the last 12 months.