The Macquarie Fields vaccination centre looked a little different yesterday. A specially decorated area features superhero images and colourful balloons.
It looks more like a play area at kindy than the place where you get a jab in your arm. The reason for the transformation is simple: help children between the ages of 5 and 11 feel comfortable and relaxed when they get vaccinated.
All children who receive the jab will receive "super brave'' stickers and certificates.
The rollout of the vaccine for this age group started yesterday at Macquarie Fields and other vaccination centres across NSW.
Local parents started bringing their kids in for their first jab yesterday.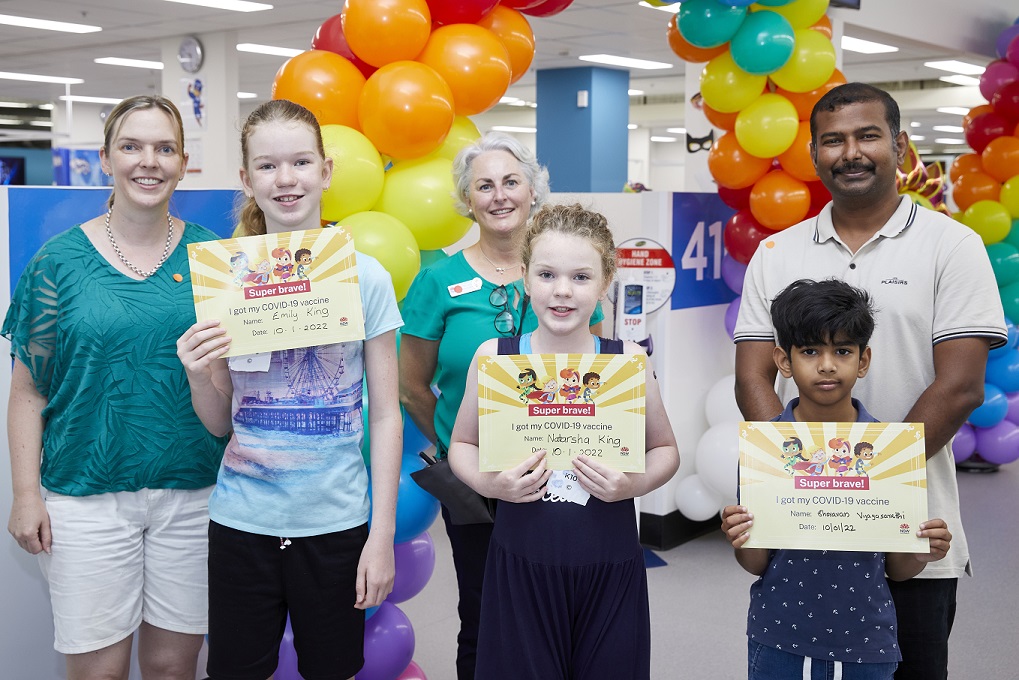 The Macquarie Fields centre was set up by the South Western Sydney Local Health District last year.
District chief executive Amanda Larkin says the start of the rollout means local these children can now receive the first dose of the Pfizer vaccine before they start the 2022 school year.
"Parents and carers will have the added peace of mind that they are doing everything they can to keep their children safe,'' Ms Larkin said.
"I encourage parents to vaccinate their children against Covid-19 because the vaccine remains our best defence against the virus and the Omicron variant.
"Vaccination can help to reduce the risk of community transmission and the chance of children passing the virus on to their younger siblings, grandparents and the wider community.''
This age cohort will be able to receive two doses of the vaccine, eight weeks apart.
They will receive one third of the dosage that is given to people aged 12 years and over.
Parents and carers can book their kids vaccination via the Covid-19 Vaccine Clinic Finder.
The vaccine is also available at GP clinics and local pharmacies.
South Western Sydney Vaccination Centre opens seven days a week