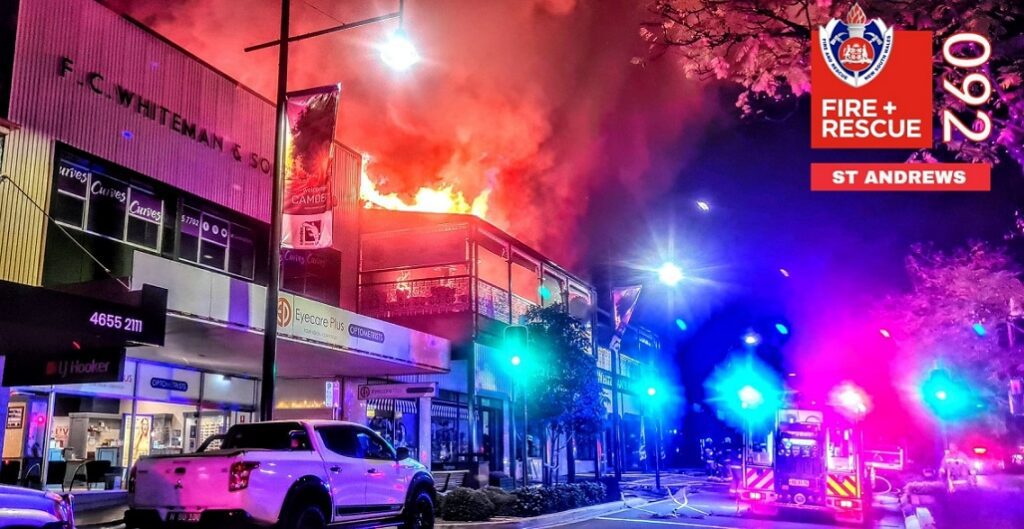 Just after 10pm on Thursday, September 17, Steve Wisbey and his manager Katie locked the doors of Upstairs at Fred's and left for the night. A few hours later, at around 4am, Wisbey, who lives with partner Mandy Avinou high up on Hill Street and can see the roof of his iconic Argyle Street bar and restaurant from the front yard, was woken by the ringing of his phone.
At the other end of the line was another manager from Fred's.
"She said a police officer had called her and they wanted to speak to me,'' says Wisbey when I sit down to interview him about what happened.
He looks to me like a man who's been crying for a week but has somehow summoned enough courage to do what he has to do, including talking to the media.
"I called the officer and was told Fred was on fire, so Mandy and I quickly put on some clothes and raced down there,'' he says.
Their house is around 100 metres away but as they got closer they were surprised there was no smoke or flames from Fred's.
"There were no flames, no smoke, nothing, and by that time there were no sirens either,'' says Wisbey.
"But once we went across the road, as we were told to do by the police, we finally saw the front of the building and the fire.
"Then someone asked us if we were insured, and that's when it hit us and we started crying because we thought we weren't.
"So we just stood there across the road for an hour crying, and the police officer said, you might as well go home.
"So we went around the back and there we could see the flames so we stood there just crying and hugging each other.
"Eventually we returned home, but we were shell shocked by then and could not get to sleep,'' says a clearly emotional Wisbey.
The next day was a whirlwind of police interviews and meetings with the insurance people – more on that later – so Wisbey and Mandy Avinou did not venture into their beloved Fred's until a couple of days after the fire.
They were shocked – both by the severity of the damage and the fact the kitchen, the Argyle Street facade and the balcony were untouched by the power of the flames or the smoke.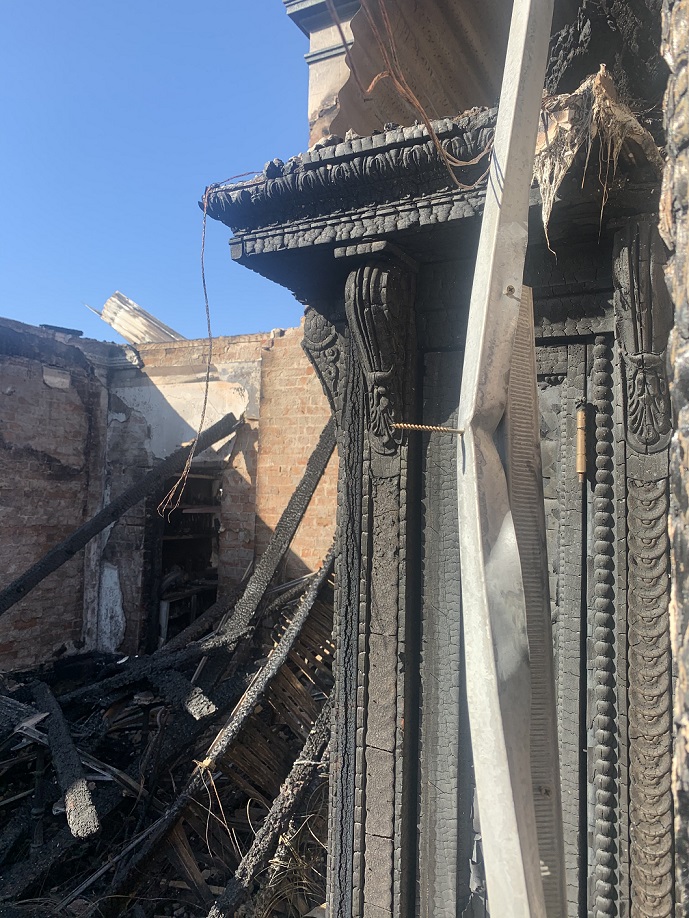 The photos he supplied to the South West Voice and are published here clearly show the devastation everywhere else inside Fred's; it's basically rubble and ashes.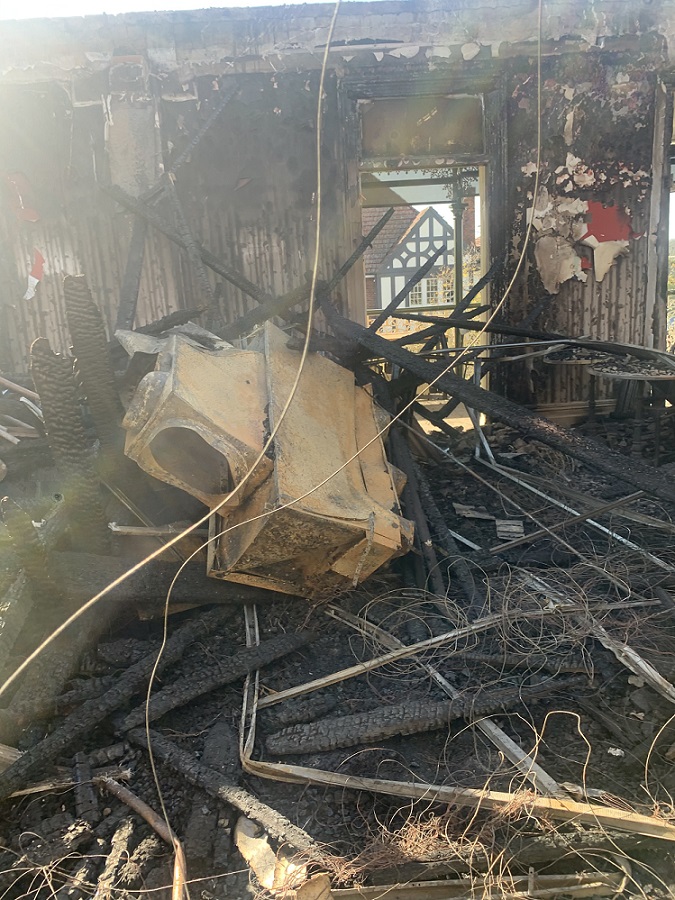 What people don't realise is that this wasn't just a business destroyed by a fire.
Anybody who's been to Fred's in the past five years would know the place was packed with antiques, most of which belonged to Wisbey.
"Much of the stuff in there was personal belongings,'' he says.
He starts getting teary eyed when he tells me some of it belonged to his grandfather, who had passed it on to young Steven before he passed away.
"I was only 13 or 14 at the time,'' he says.
"So after having a look inside Fred there was just more crying,'' he says.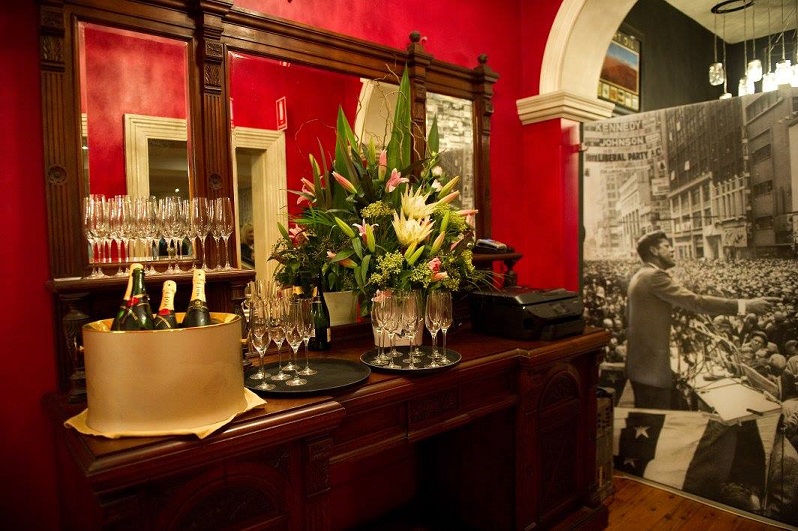 While the authorities are looking at the possibility the fire was caused by an electrical fault in the ceiling, Wisbey says he was shocked when early in the piece he was told the building may have been fire bombed.
"They thought a fire bomb had been thrown through the window downstairs,'' he says.
"That's what the firies said it looked like early on during the fire, because there was a big hole in the window.
"But they have now discounted that; they believe debris on fire falling through the floor probably caused the damage to the window.''
And now for the good news on the insurance front -and tears of joy for a change – when their broker told them on the day after the fire that they were covered until October 10.
"It was one of those things with Covid, the insurance went up so much I said to the broker, nah, I can't pay,'' explains Wisbey.
"It was $5,000 every year for years, and this year it was $13,000; where was I going to find that money, so I said to him, no no.
"The insurance broker came around in the morning after the fire and said, you're OK, you're actually overed until October 10, but you've got to pay the premium now, and we started crying again because we were so relieved.''
Wisbey says it's going to be a long road back because Fred's is in a heritage listed building.
He and Mandy are determined the five years of blood, sweat and tears they put into it won't have been for nothing.
"We want to reopen, it's such a great place,'' he says.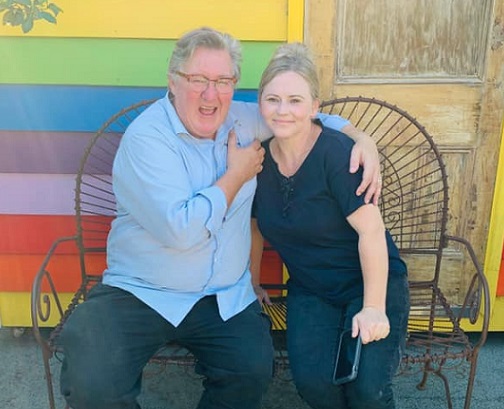 But there are commitments, family to look after, bills to pay, so Steve Wisbey will soon be on the lookout for work.
"Yep, I am going to get a real job; something in the community would be what I'd want to do,'' he says.
In the meantime, the man behind Upstairs at Fred's just wants to say thank you to the people of Camden for the support they have offered him and Mandy in the past week or so.
"I have had an outpouring of really very supportive people who texted and messaged and – I've been told – on social media,'' he says.
"Thank you so much for thinking about me and Mandy and our staff during this time – there's been a lot of really lovely people who care about our staff.
"We've got a really good community, a very special community.
"A lot of people have remembered what I have done for other people in situations, so there's been a lot of kindness,'' says Wisbey.
"In fact some of them have suggested starting a go fund me page, and I've said, if you want to do something like that do it for the staff of Fred, don't do it for me.''