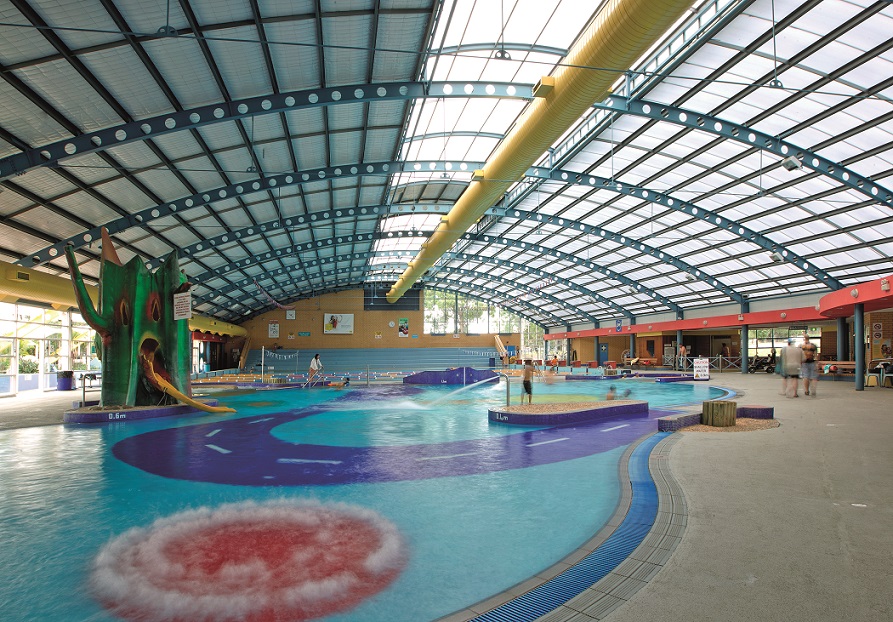 Bigge Park tennis complex and Michael Clarke recreation centre will be revitalised, while accessibility at the Whitlam Leisure Centre will be improved as part of a $710,00 sporting infrastructure upgrade.
Supplemented by council contributions, the bulk of the funding will be used to install parquetry flooring within the multipurpose court areas at the Michael Clarke recreation centre located in the Carnes Hill community and recreation precinct.
Bigge Park tennis courts will be resurfaced, fencing and lighting will be upgraded and a new booking system for simple and effective community access will be implemented.
An accessibility upgrade to the Whitlam Leisure Centre, pictured above, will include the installation of a "changing places'' changeroom and an access ramp to the 25 metre pool for those with limited mobility or who are in a wheelchair.
A "changing places'' changeroom is a standard of accessible changing space that accommodates the needs of adults with a disability and their carers.
Such changerooms are specially equipped with hydraulic change tables, benches and other items designed to enhance the experience of dependent adults with a disability.
The work on the changeroom will be an exclamation mark on the upgrades that have been undertaken at Whitlam Leisure Centre over the last 12 months to support adults and their families with accessibility requirements.
The $710,00 comes from the $50 million NSW Office of Sport greater cities sport facility fund to support eligible organisations to develop quality core sports infrastructure that meets the current and future needs of the community.