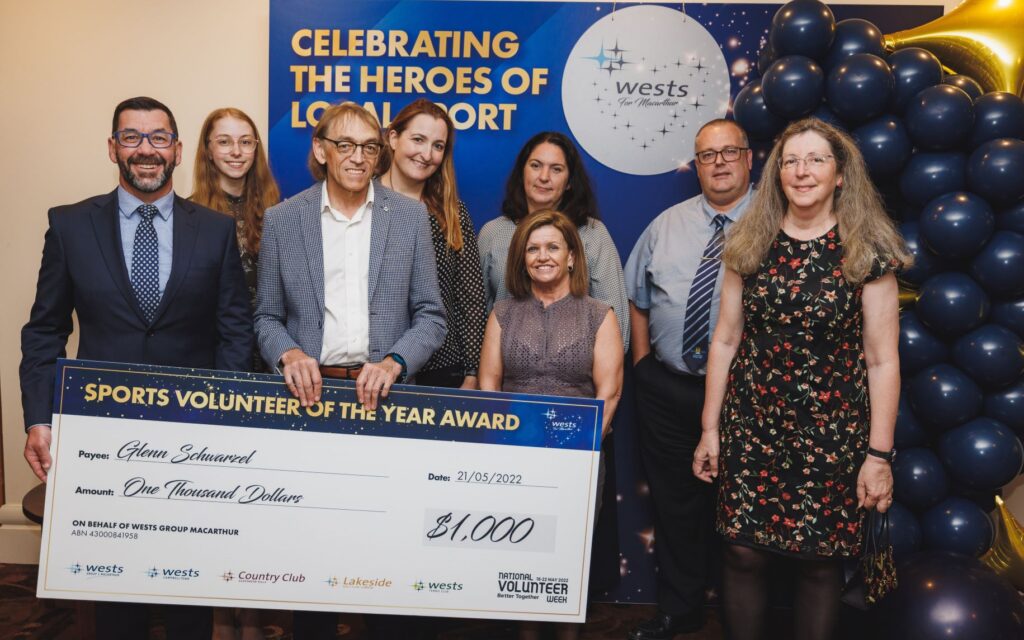 A triathlon "grant whisperer'' and a 16 year old who gives up her spare time to mentor softball umpires have taken out the inaugural Wests sports volunteers of the year awards.
Glenn Schwarzel and Paige Morel were named winners of the new awards at a special dinner event held on Saturday night at Wests Campbelltown.
Schwarzel is the president and a life member of the Macarthur Triathlon Club and president of the board of Triathlon NSW, where he has served since 2008.
In 2010 he successfully obtained a significant grant to design and build a new triathlon facility in South Western Sydney, which is now one of NSW's best triathlon facilities.
He was described by his team as a "fount of wisdom, both creative and inventive, and as the "grant whisperer''.
"What a great honour to be recognised as the first ever Wests sports adult volunteer of the year and amongst such amazing fellow nominees,'' he said in accepting the award on Saturday night.
"This is a wonderful way to draw attention to the work of volunteers in community sport,'' said Schwarzel, who is pictured above accepting his award.
Youth sport volunteer of the year Paige Morel, accepted the award by acknowledging the support of her parents, mentors, and fellow players and teams at Softball Campbelltown.
"It is in their giving that I am able to give back and for that I am grateful,'' she told the audience.
A member of Ingleburn RSL Softball Club, which is part of Softball Campbelltown, Paige has been involved in the sport since the age of four.
As well as playing and umpiring, Paige volunteers her Saturdays at the grounds and helps to mentor new young umpires.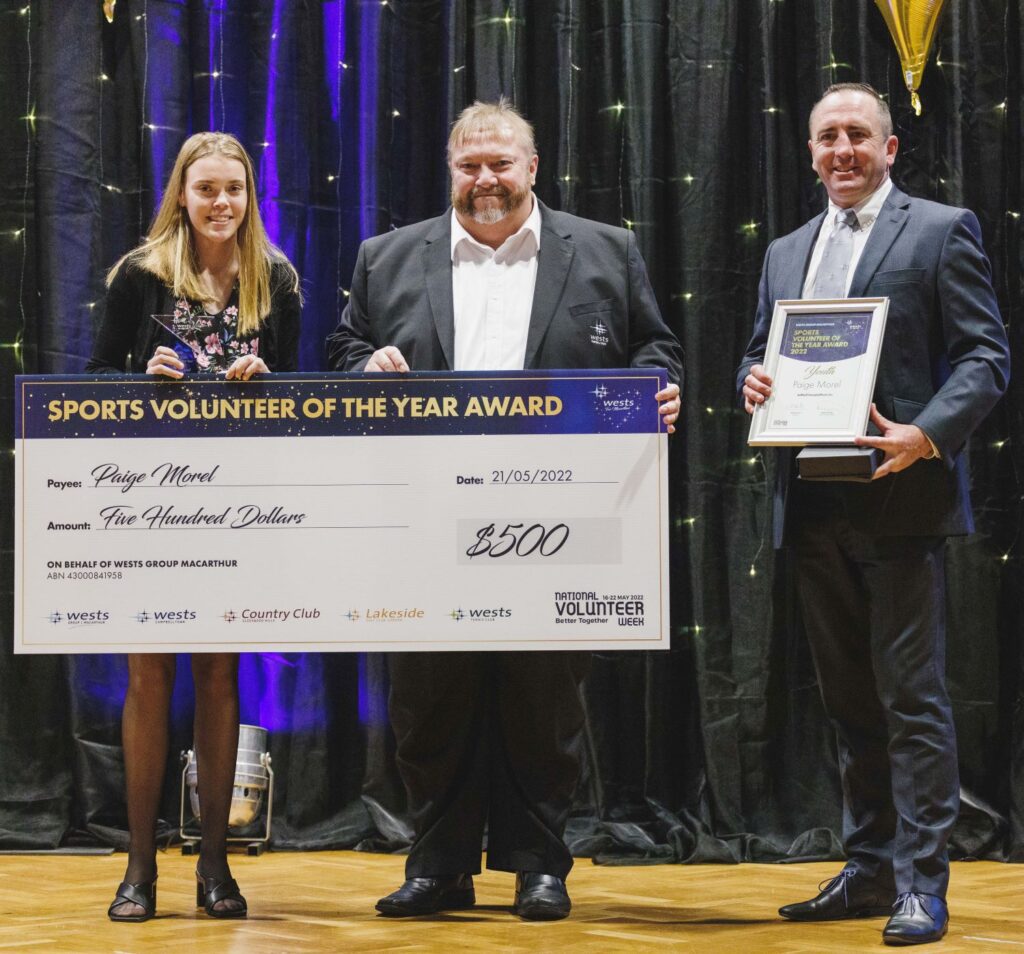 Wests Group says it developed the new awards program to acknowledge and celebrate the enormous contribution of time and effort that sporting volunteers give to sport in Campbelltown and Macarthur.
More than 100 nominations were received for the new awards from various sporting codes, from swimming, hockey, rugby league and AFL to cricket and BMX.
The program accepted nominations for both long service of volunteering as well as an overall youth (under 21) and adult (21 and over) volunteer of the year awards.
Nominations were open to the 30 member clubs and associations of the Wests Sports Council, which deliver local sport to Macarthur via a network representing close to 35,000 athletes, administrators, and volunteers.
Every nomination in the categories of 15, 20, 25, 30 years or more of service was recognised with a service pin, certificate, and gift from Wests with the total list of recipients cumulatively representing more than 150 decades of service to sport in the region.
The presentation dinner on Saturday night was timed to coincide with the annual National Volunteer Week.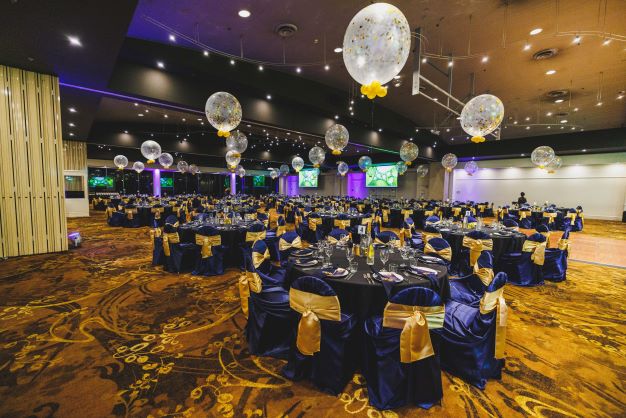 "Coming off a couple of tough years, Wests wanted to acknowledge these incredible volunteers that are vital to the successful running of a community sports club,'' said Alan Buxton, chairman of Wests Group Macarthur.
"We know sporting organisations would not be able to run without these selfless and passionate people who give their time willingly to fill critical roles on and off the field each week.''
Daniel Perkiss, chief executive officer at Wests Group Macarthur described sport volunteers as "the unsung heroes of sport''.
"Wests wanted to provide the platform for them to unwind, celebrate, and be recognised for their efforts,"he said.
In addition to the Wests Sports volunteer of the year awards, Wests Group Macarthur also runs a monthly awards program as well as a substantial amount of funding each year towards the ongoing success of each member club of the Wests Sports Council.
The Wests Sports Council is an integral part of Wests Group Macarthur's commitment to sport in the region and aims to create pathways for community access to affordable and well-administered sporting opportunities to a network of sporting clubs and associations.
For more on the Wests Sports Council and Wests Group commitment to being the home of sport visit www.westslc.com.au/Sport.