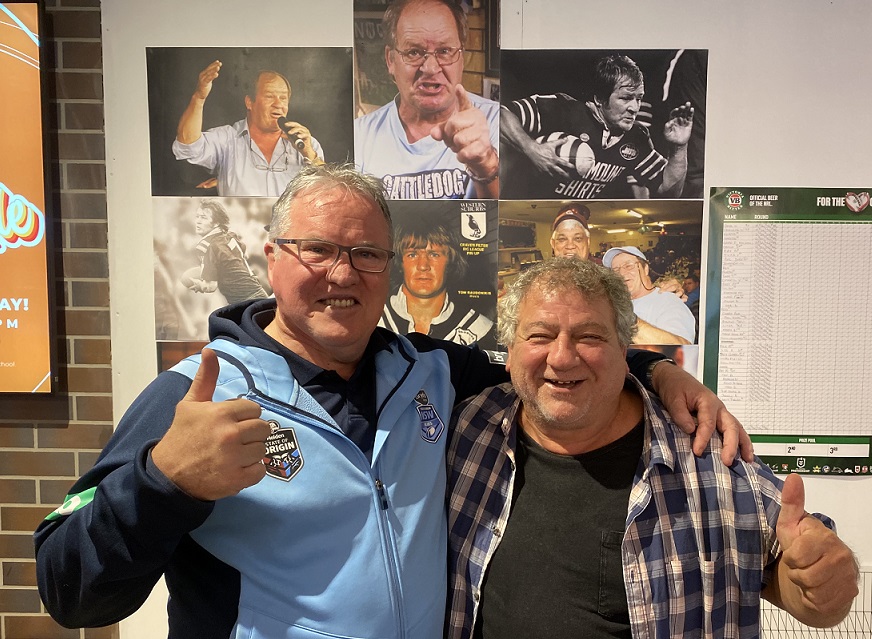 Paul Langmack, one of the smartest footballers to grace a rugby league field was there, and so was Western Suburbs Magpies chief executive Steve Noyce.
The occasion: a casual gathering at Court Tavern was held yesterday afternoon to celebrate the life of the late Tommy Raudonikis in his favourite watering hole in Campbelltown in the 1990s.
Among the familiar faces was Boris Brticevic (no relation to the Campbelltown mayor), who came down from the Gold Coast for the low key tribute to Tommy.
Well, it was more a drink for Tommy than a tribute, and as you looked around the sports bar of the "Courtie'' you started thinking Tommy himself would be walking in any minute to join in the reunion.
Andrew Willis, the Magpies half who kicked the longest field goal in rugby league history was there, still grinning.
Willis kicked the drop goal against the North Sydney Bears at Campbelltown Stadium and the crowd erupted, along with Tommy high up in the coach's demountable.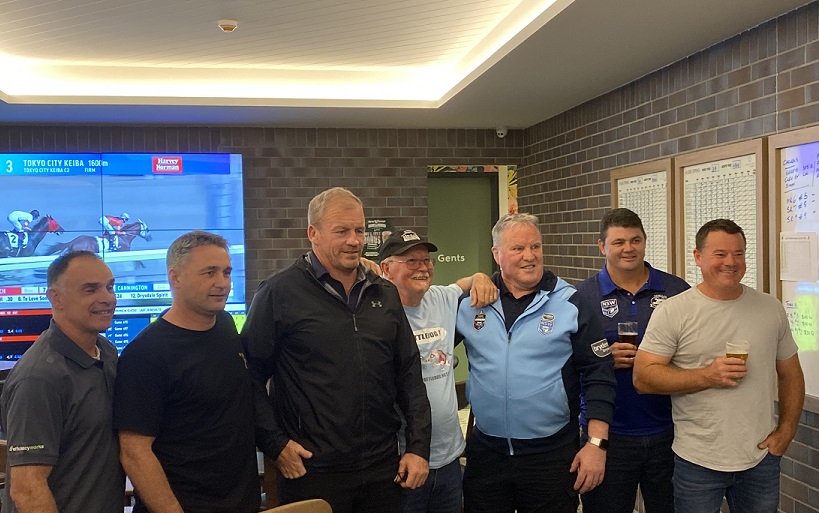 Winger Darren WIllis (no relation to Andrew) attended yesterday's function and looking exactly the same as he did more than 20 years ago.
Paul Langmack, who is pictured at top with a fan, almost fell off his stool when Darren told him he was 52 years of age!
One of the toughest hookers to play the game, Ciriaco Mescia, also joined some of his old teammates and fans in having a beer or two Tommy.
Lawyer and Magpies supporter Patrick Duffy announced that a more formal Tommy farewell/charity fundraiser will be held on June 3 in Court Tavern.
It will include a high profile guest speaker, possibly Tommy's old coach Roy Masters or even his drinking partner John Singleton, but put Thursday, June 3 in your diary if you want to be part of the final farewell of Tommy Raudonikis.
By the way, today is Tommy's birthday – he would have been 71.