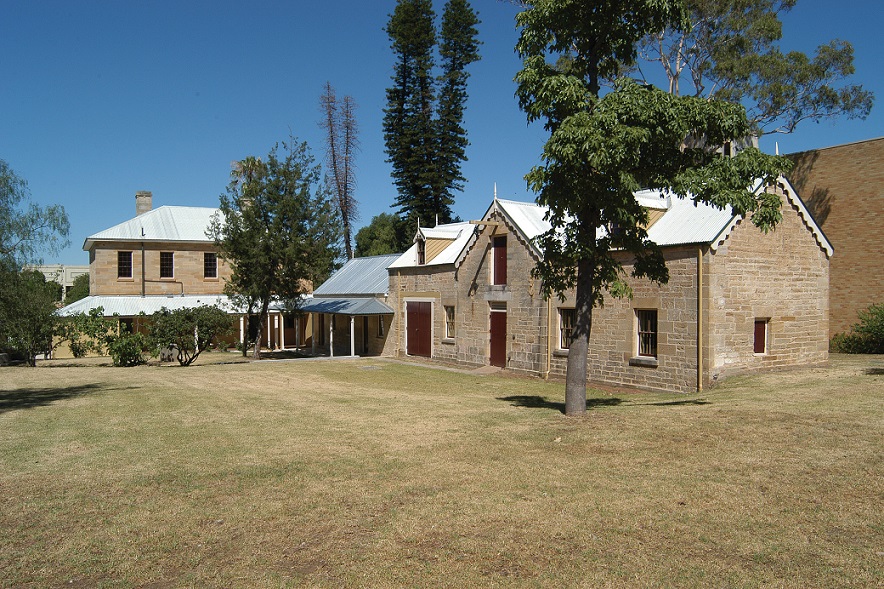 On Tuesday, December 1, a time capsule will be buried at historic Glenalvon House, which is in Lithgow Street, around the corner from the heart of Queen Street, Campbelltown, pictured above.
The capsule will be opened in 100 years, in 2120, and let's hope the people alive that year are luckier than we are at the moment in 2020.
In any case, , the burial of a time capsule is part of a "celebration'' you haven't heard much of, Campbelltown 2020, which is marking the 200th anniversary since the town was established by the NSW colony's Governor, Lachlan Macquarie.
And the reason you haven't heard much about Campbelltown 2020 is not because of Covid-19.
The official line is that the Campbelltown 2020 program "recognises 200 years since Campbelltown was declared a township and the more than 60,000 years of Aboriginal history in the area''.
But back to the capsule and what will be in it.
Campbelltown Council says residents can submit ideas for items which capture Campbelltown's history over the past 200 years.
Community groups can also submit an expression of interest if they would like to contribute an item to the time capsule.
"Our diverse community has many stories to tell and I encourage everyone to submit their ideas for what could be included in the time capsule to be truly representative of Campbelltown today," says Mayor George Brticevic said.
Residents can submit their ideas for the Campbelltown 2020 time capsule at overtoyou.campbelltown.nsw.gov.au
And just in case anyone at council reads the South West Voice, here's our Top 5 items we would put in the time capsule, given the chance.
We would have loved to have suggested pieces of the Campbelltown Billabong or the Sports Centre of Excellence, but alas they won't be ready for a while.
Number 1. The woollen koala ears worn by Councillor John Hennessey to a council meeting that was due to discuss koalas in the late 1980s.
Number 2. Something to do with Kovid-19 is a must, even if it's just a photo of a testing clinic next to Campbelltown Library.
Number 3. A photo of the statue of Fisher's Ghost (artist's impression) that was proposed to be erected but never made it.
Number 4. A photo of councillors, staff and residents sharing food, drink and yarns after council meetings in the good, old days.
Number 5. A copy of the Re-imagining Campbelltown document so people in 100 years can look in wonder at one of the great fairy tales of 2020. Pictured below is one of the images produced by the consultants hired by council at great cost to the ratepayers. Historic St Peters Anglican church is nowhere to be seen.