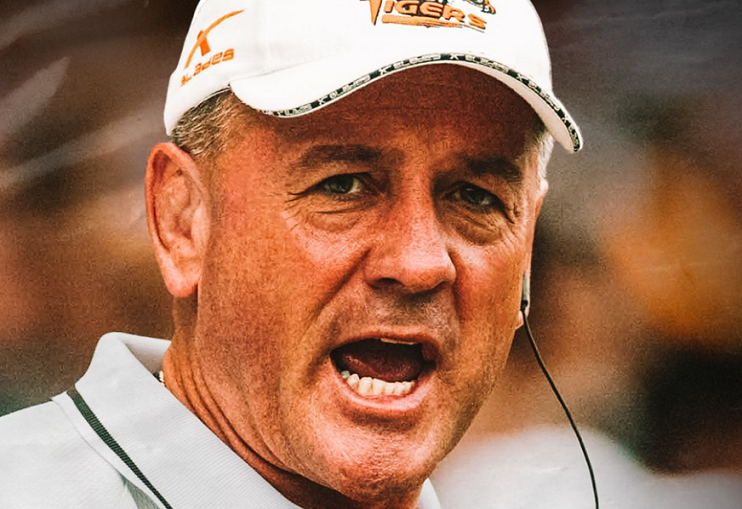 Out of the blue, the legendary Tim Sheens has returned to the Wests Tigers.
But no, he is not taking over from Michael Maguire as head coach of the NRL side.
Less than 24 hours after Wests Tigers defeated Penrith 26-6 to end their perfect start to the season, the club has announced the 2005 premiership winning coach has been appointed head of football performance – starting immediately.
Sheens, who is also the longest serving coach in Wests Tigers history, will take up the newly created role aimed at supporting pathway development and planning, recruitment, football administration, club culture and ensuring sustainability in all aspects of the organisation.
The role will provide additional support to the club's football program, while also building advocacy, awareness and investment in the club's commercial and community programs.
Sheens said he was looking forward to returning to the club and making an impact.
"I am very much looking forward to returning to Wests Tigers as the new head of football performance," Sheens said.
"This role is extremely exciting as it allows me to work and utilise my experience, especially around pathways, development and talent identification."
Wests Tigers chairman Lee Hagipantelis said the appointment of Tim Sheens affirms the board's commitment to "engaging the best people who will add value to our organisation in promoting and developing the game of rugby league from grass roots to the elite level.
"In the history of the game, very few have enjoyed Tim's experience and gravitas and what he will be able to bring to Wests Tigers will greatly enhance the club and create opportunities to be the best that we can be,'' he said.