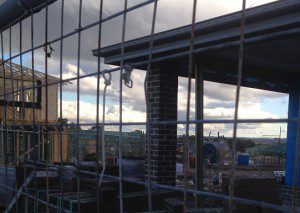 New home construction has been a familiar sight for a few years now across the south west region, from Edmondson Park to Gregory Hills and from Minto One to Elderslie. Our region really is the home construction powerhouse of NSW and there's lots more to come in the next 20 years. Lots more. For example, Camden's current population of around 70,000 is forecast to grow to a whopping 212,000 in 20 years. That's a lot of house construction. Without a doubt it's a boom.
One of the positive benefits of this construction boom is that unemployment in our region is not as high as it sometimes is with more than 15,000 people employed in the construction sector in the Camden local government area alone. If you live here and you're a tradie there's work galore.
Another interesting thing about Camden is that only a little more than 5 per cent of its workforce travel to jobs in the city of Sydney, with most of the rest in and around the south west region, including Macarthur.
And this is all before the mother of all job booms comes along: the Badgerys Creek airport.
And it's good to know that finally the infrastructure we need to match this growth is slowly but surely getting built so we can still get around the place, by car or public transport.