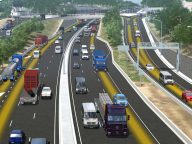 The NSW state election, which is on Saturday, March 28, is starting to get seriously close. Close enough for a lot of the voters to start thinking about which way to go. Out here in the south west Sydney neck of the woods we were lucky enough to host the launch of the Labor Party's campaign at the Campbelltown Catholic Club on Sunday. On Friday Premier Mike Baird will be guest speaker at a special Ingleburn Chamber of Commerce lunch event at Wests Leagues Club.
So if having the leaders of the two major parties here doesn't get us to focus on the issues nothing will. Labor was pretty much wiped out four years ago, with the voters punishing it after 16 years in office. Since the 2011 election, the biggest show in town was in the ICAC offices where a conga line of former Labor ministers appeared to answer some
serious allegations of impropriety. But then so did plenty of Liberal Party members, reinforcing in the voters' mind the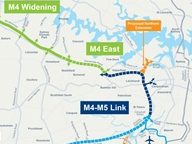 idea that politicians are all the same. Which is rather unfair, but there's nothing much you can do about perceptions.
Labor is now saying it has learned its lessons and is ready to govern once again, while the government is asking us to re-elect it on the basis that it has worked hard to improve roads and trains to get Sydney moving. But much more needs to be done so it's saying it will pick up a few billion dollars from the sale of electricity wires and poles and spend it on infrastructure like Westconnex. Labor is promising not to sell the family jewels but is offering a more modest infrastructrure program. And that's pretty much the state of play so far. I don't know about you, but I would need to find out more before deciding which way to cast my vote on March 28.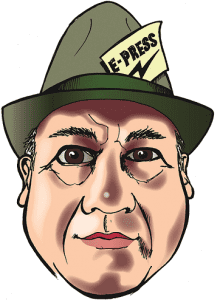 I can tell you how I voted on September 2013 in the federal election, however. It has been on my mind since the attacks started on Prime Minister Tony Abbott. I am in the seat of Macarthur, held by former Campbelltown mayor Russell Matheson. But as is the nature of these things, on election day I was walking into my local school thinking, I can't vote for Julia Gillard, gotta get rid of that lot. But then I thought: I really don't want to vote for Tony Abbott, I just can't see him as the Prime Minister of this country; a minister, oh well, maybe but not the person who represents the whole country, every single one of us. So what do you do? Well, I made a decision based on the local candidates and went for Matheson.
I know Russell won't be happy to read this because he is on record as being an Abbott supporter – for good reasons – but that's what I think every time I hear of Abbott's woes. I imagine a lot of Australians voted Liberal reluctantly, more wanting to get rid of Gillard Labor than embracing Abbott. He is just so backward looking on so many issues you worry where the country will end up if he stays in the job for too long. So if Abbott is replaced, well, for me anyway, it will mean I got what I was trying to vote for in September 2013, a Liberal Government and with anyone but Abbott at the helm.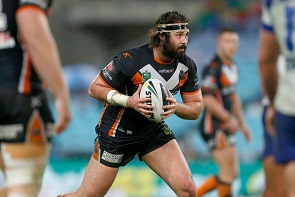 This Thursday sees the start of another NRL season, with the Brisbane Broncos hosting the premiers, South Sydney. But the team that will win this year's premiership, who else, the Wests Tigers, also travel to Queensland to put the Gold Coast Titans out of their misery on Saturday night. The Titans have been embroiled in the well publicized drugs scandal and look set to become hot favourites to snatch the wooden spoon in 2015. But let's focus on the positive side, on our team, and some people will think it's idiotic to declare we will triumph this year under new coach Jason Taylor. Well, to me, Taylor is one of the main reasons Wests Tigers fans can be confident of success this year.
Taylor lost his coaching job at Souths all those years ago not because he was a bad coach but because of a silly post season incident. There's no doubt Taylor had Souths well on the road to premiership glory but fate said otherwise. Well, Souths' loss is our gain. Taylor is coaching one of the best spines in the business, and if James Tedesco, skipper Robbie Farah, halfback Luke Brooks and five-eighth Mitchell Moses can stay healthy, the Tigers will give the competition a shake. I have been around a long time and you get a feel for these things, so bring on the 2015 NRL season.
And c'mon the mighty Wests Tigers, let's make it feel like it's 2005 all over again.