More than $13 million in capital works and community facilities is in store for residents of The Hermitage at Gledswood Hills.
It follows a Camden Council green light for a revised Voluntary Planning Agreement (VPA) from the developer, Sekisui House.
Major aspects of the VPA include new parks, road transport, cycleway and pedestrian network infrastructure and revegetation and environmental restoration works by the end of next year.
 Monetary contributions provided to Camden Council are earmarked to assist with funding off-site community facilities such as libraries, sports grounds, sports courts, recreation facility, leisure centres, athletics tracks and multi-purpose community facilities.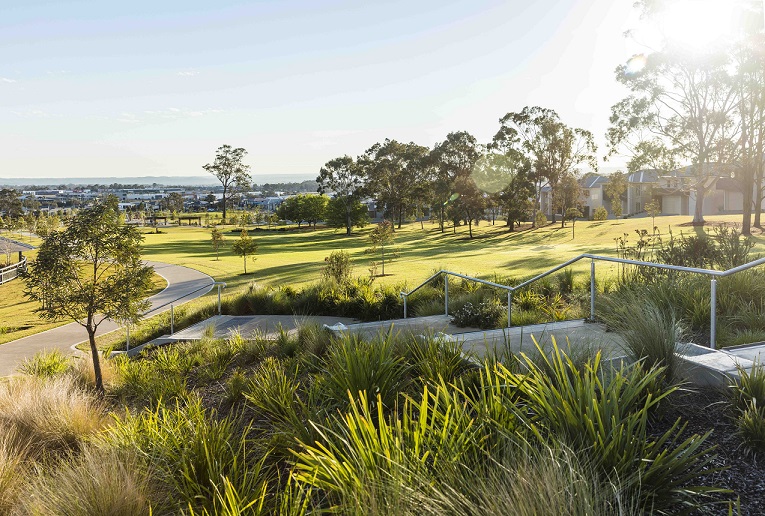 Brent Thompson, the senior development manager at Sekisui House, said the provision of the various public facilities detailed in the VPA have been developed in collaboration with Camden Council.
The aim was to ensure that future residents are provided with high quality amenities which foster social cohesion for long-term community success.
"Sekisui House is committed to establishing socially and environmentally sustainable master planned communities and recognises that this is achieved through meticulously designed developments and public facilities that support the incoming population in an appropriate manner," he said.
"We also recognise that physical activity is fundamental to overall wellbeing and for this reason, many of the on-site and off-site facilities identified in the VPA focus on encouraging movement.
"The pedestrian and cycleway network promotes physical activity to improve overall wellbeing and aids community connectivity," Mr Thompson said.
"A significant proportion of the agreement is associated with ecological improvements to the site through the revegetation of degraded creek lines and protection of quality bushland areas.
"This aligns with Sekisui House's core philosophies of ecological sustainable development and our principle of satoyama – connecting nature and people in an environmentally sensitive manner."
Another key component recently given the thumbs up is the establishment of 8.77 hectares of land to be maintained in public ownership, contributing to the environmental value and visual amenity of The Hermitage, as well as allowing pedestrian and cycle paths to be readily accessible by the local community.