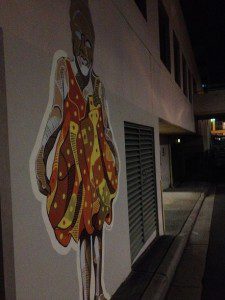 The laneways in the Liverpool central business are becoming alfresco art exhibition spaces in a move by Liverpool Council that can only be given a big tick.
The Street Art program, which will cost around $60,000, is based on the City of Sydney Streetware program model which aims to beautify and activate the city centre through the implementation of public artworks.
The program consists of commissioning artists to design artworks for public installation in consultation with community members and local businesses.
The objectives of the Street Art program include:
• increased beautification of the city centre by reducing the visibility of graffiti vandalism;
• increased perceptions of safety; and
• fostering community engagement.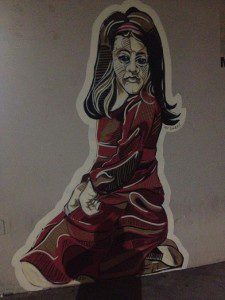 The first laneway to get the treatment has been Warren Serviceway, where our pictures are from.