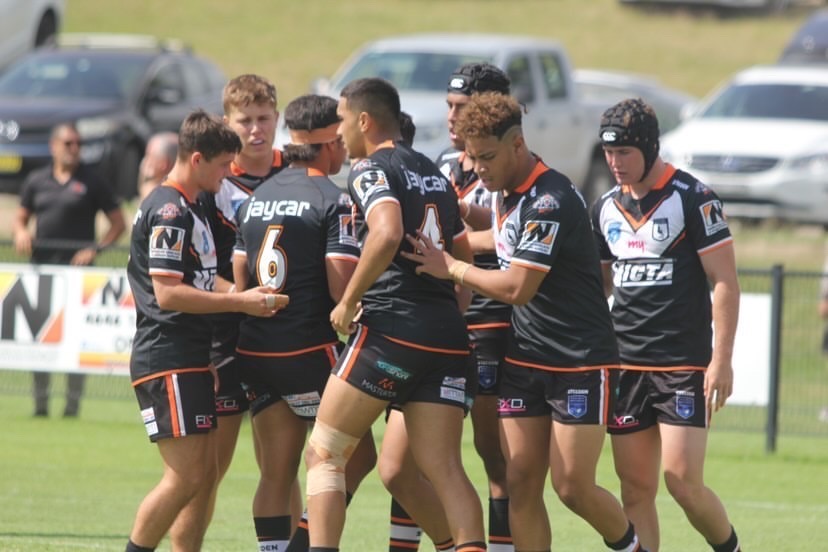 Shannon Gallant ticks all of the boxes in his new role as coaching and development coordinator for the Wests Tigers Macarthur junior rep system.
While he grew up in Casula and played his junior footy with Chipping Norton Kangaroos in the Bulldogs comp, from the age of eight Shannon played in the Wests comp after his family moved to Campbelltown.
So before he climbed to the top and played NRL for Wests Tigers and then North Queensland Cowboys, young Shannon moved through the local rugby league pathways, so tick that box.
Before he was appointed by the Wests Tigers to oversee the local rep junior system, Shannon coached teams in the area, including being part of the SG Ball coaching staff, so that's another box ticked.
Married for 10 years and still living in the area with his wife and two children – that's three ticks.
He has an incredible passion for rugby league and for teaching youngsters the art of the greatest game of all.
But most importantly, he is adamant that a great pathways system in Macarthur will ensure talented local juniors eventually end up at the Wests Tigers.
And Gallant tells the South West Voice when we sit down for a chat that he is confident the days of other NRL clubs poaching our talented juniors are coming to an end.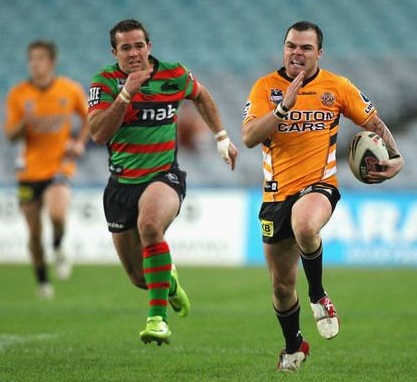 "I am very passionate about the area and our local juniors and that's why I think this role suits me to a t; I want to make sure – obviously I want the NRL to be great – but our NRL wouldn't be great if we didn't have our locals coming through,'' he says.
"I've had a few conversations with the Wests Tigers head coach Michael Maguire about our juniors – he's heavily invested.
"It's fantastic for a head coach in the NRL taking notice of these younger kids.
"Our aim is any player who is good enough will move through the Macarthur pathways all the way to the other side, the NRL level at Wests Tigers,'' he says.
Shannon Gallant says it's important for the young league players and their parents to know that the Wests Tigers Macarthur pathways work effectively.
"It's the most important part of this role: that local juniors, that crop of kids 13 and up, stay in the district,'' he says.
"In the past few years when I was coaching at the junior level we had a lot of good kids snatched away from us to other districts.
"It wasn't good to see our best players lining up against us at SG Ball games. That's why good communication with the parents is also so important. Kids are playing the game but ultimately the parents make decisions.''
Wests Tigers look after all junior rep teams in Macarthur, with a complete package of pathways – from the ages of 13 to 18.
The rep sides include SG Ball (U19), Laurie Daley Cup (U18), Harold Mathews (U17) and Andrew Johns Cup (U16).
And while Wests Tigers, as the NRL side, run the show, which was known as Wests Juniors, the Magpies banner is still flying proudly.
The rep jerseys sport the famous black and white colours, while orange represents the pathway to playing NRL with the Wests Tigers.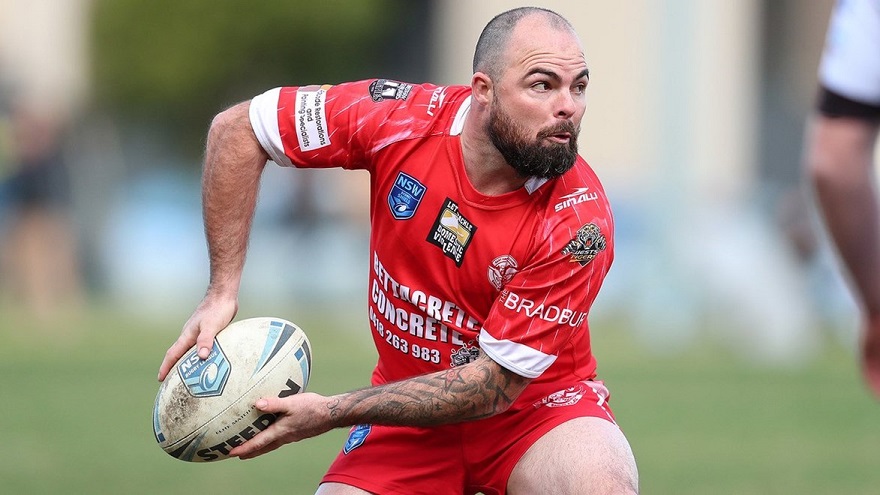 Shannon Gallant actually came through the pathway as a Western Suburbs Magpies junior, who went on to play NRL with the Wests Tigers.
He is not the world's biggest fullback, but despite his lack of size he had enough determination to play 21 NRL games, something he is very proud of.
He will certainly call on that determination in his new role.
"My job is to keep juniors local,'' he says.
"But it's not just about offering contracts – we are offering a program, a pathway, a vision for these kids to progress to where they want to be.
"In order for me to do that we have to make sure our programs are successful as possible.''