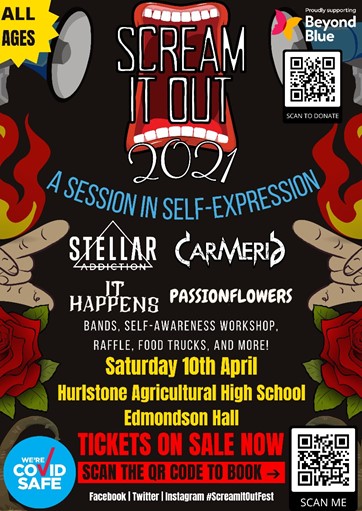 Mental health and the awareness around it is an incredibly important topic that is often overlooked in our society, says musician and Hurlstone Agricultural High School teacher Jerry Zahija.
"There was a time in my teenage years that I stupidly decided I didn't belong, but I eventually found my confidence and self-expression through music and creative outlets,'' he says.
"I was lucky to have an incredibly supportive network of friends and family growing up, but it's not always this easy for young people.
"We often lack self-confidence and like to hide our authenticity due to fear of persecution from others.''
Now, in a bid to boost awareness of issues around mental health, Jerry Zahija has organised Scream It Out Festival, an all ages mental health fundraiser.
It will be held on April 10 at Hurlstone Agricultural High and all proceeds will go to Beyond Blue.
Jerry's band Carmeria will be one of the acts, along with Stellar Addiction, It Happens, student band Passion Flowers and motivational speaker Marie Therese.
"The intention of Scream it Out is to create the possibility of a safe space for alternative youth, or any young person, and to utilise music as a means of self expression to develop a positive sense of well-being,'' says Jerry Zahija.
"The festival will feature a collection of acts, all of whom share the same views with regards to the importance of mental health awareness, inclusion, and compassion.''
Carmeria vocalist Jordan Von Grae chimes in to say that the festival is very important to the band.
"Each of our band members have worked within the community services and education sectors in some capacity,'' he said.
"This festival, and the message it carries is incredibly important to us, and being a band that formed in Western Sydney, we feel that this is a great opportunity for us to give back to the community.''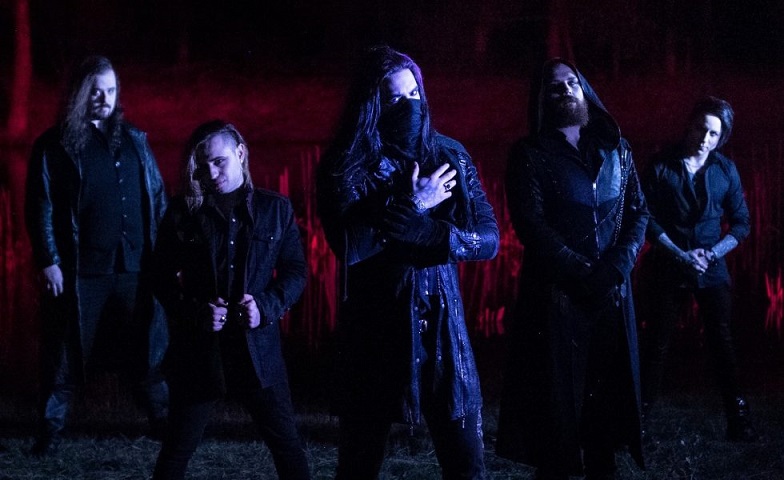 SNAPSHOT
WHAT Scream It Out Festival
WHEN 3-10PM April 10, 2021
WHERE Hurlstone Agricultural High School
BOOKINGS https://www.eventbrite.com.au/e/scream–it–out–2021–tickets–142651196569