Further to our story this week of a Campbelltown push 40 years ago to have a local team admitted to top level rugby league, an email landed the next day that came from Jim Marsden.
It included an attachment containing a two page Rugby League Week spread on Campbelltown's bid, which confirmed the story, part of a new book on the history of the Canberra Raiders.
It was of course the Raiders' bid that pipped Campbelltown when the final vote was taken at rugby league headquarters.
The RLW spread confirms the critical role played by Jim Marsden's late brother, John, who was vice president of Group 6 rugby league at the time.
Heading the bid committee of 40 local heavy hitters was the biggest hitter of them all, then mayor and local legend, the late Gordon Fetterplace.
The RLW piece says John Marden's dream was to see a team from Campbelltown playing against the great clubs such as St George, South Sydney and Balmain.
None of it happened of course, but there are occasional sightings of bits of Balmain in Campbelltown.
Final thought: now that we are about to get a full time soccer team and an upgraded stadium, should we get another committee up to produce a new bid for a local rugby league team in the NRL?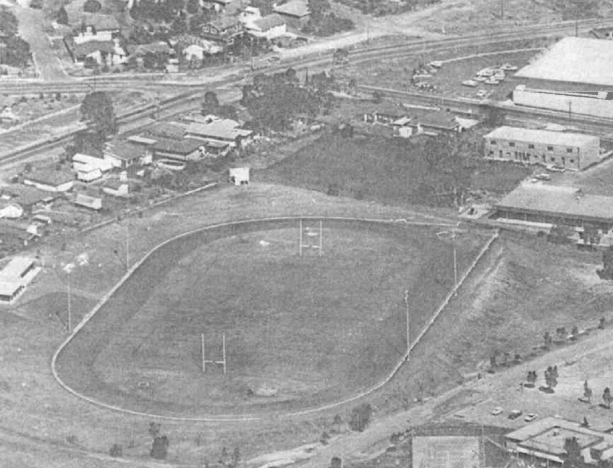 xxxxx
Speaking of the past, a Campbelltown councillor wants to turn back the clock and have a drive-in theatre operating out of one of council's big commuter car parks on a Friday or Saturday night.
Drive-in movies trended during the height of the pandemic, but Councillor Rey Manoto reckons it could be a goer even though it looks like we have crushed Covid-19.
He got council backing on Tuesday for a feasibility study into a pilot program.
The feasibility will look at financial costs and benefits, the opportunities to include sponsorship to offset costs, participation by community groups, use of mobile food retailers local to Campbelltown and seasonal factors.
xxxxx
Picton-Thirlmere-Bargo RSL Sub-Branch will soon add an additional panel to their Memorial Walkway at Thirlmere's RSL hall to commemorate the World War II. Currently the existing panels honour soldiers who served in a range of other military conflicts.
xxxxx
Scott Phillips, the new chief executive of Local Government NSW, cut his teeth at Campbelltown Council more than 20 years ago.
Mr Phillips was a senior planner at Campbelltown when a born and bred local, Gail Connelly, was the boss of the planning department.
xxxxx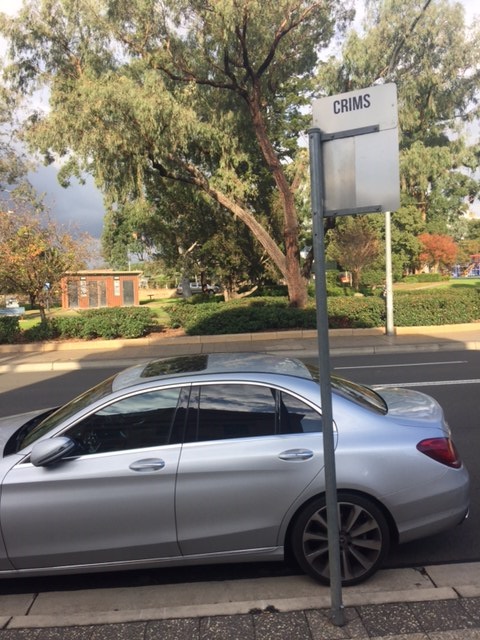 Legal eagle Patrick Duffy sent this photo as proof that while larrikins may be on the decline elsewhere they're still thriving in Campbelltown and other parts of outer South West Sydney.
The parking sign with CRIMS neatly written on its back is located outside Campbelltown Court across the road from Mawson Park.
You gotta love Campbelltown, Mr Duffy exclaimed.
Indeed. May the local wits rule forever – even if their numbers are dwindling.
xxxxx
And finally, while we're on the subject of free speech, freedom of expression, that sort of thing, here are the results of a survey, from a very small sample admittedly, seven, maybe eight people.
The question was: how would you react to a second total lockdown?
All answered: Forget about it.
Also, all except one said they had downloaded the Covidsafe app.