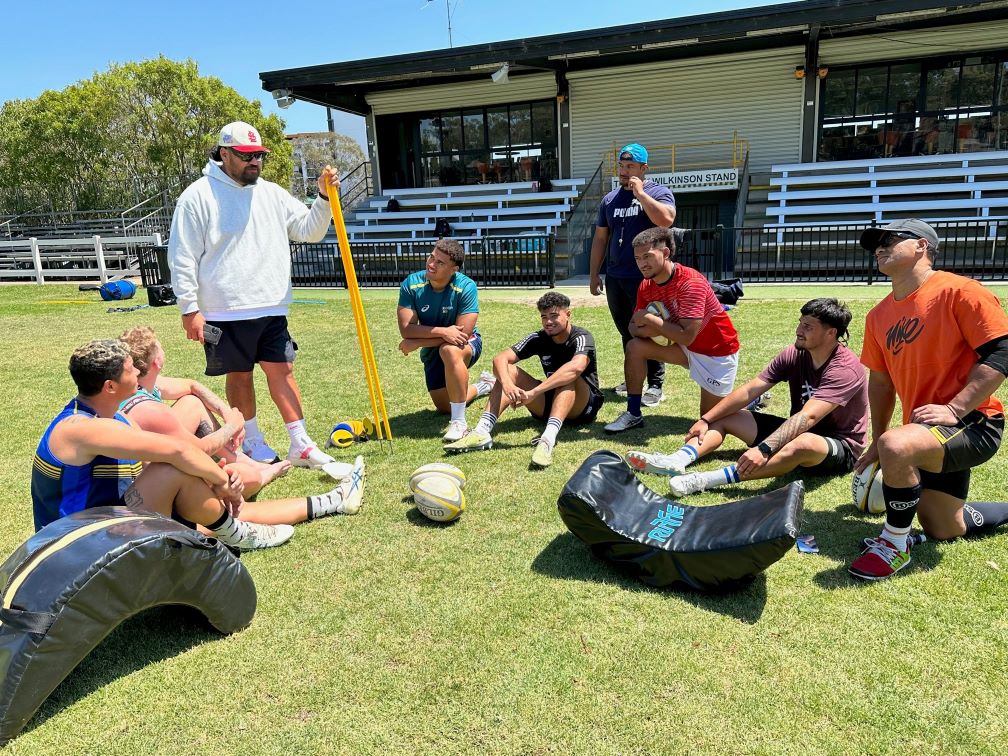 Every Wednesday morning for the past two months a group of young men are being put through their paces at Campbelltown Showground, home of the famous Harlequins rugby club.
The man in charge is Campbelltown resident and former Harlequin player Fotu Auelua, who is giving his time to help some of these footy players achieve their dreams to play rugby at the highest level possible.
"I wish something like this was available when I was young – it would have really helped me develop as a rugby player,'' he tells the South West Voice this morning.
Auelua was selected for the Australian Schoolboys side after joining the Harlequins as a junior player a little over 20 years ago.
He went on to play super rugby for the Brumbies, with 33 games to his credit.
The giant flanker also plied his rugby skills in France with Toulon and West Harbour in club rugby back home, among other stints.
The Wednesday mornings training squad under his tutelage is made up of talented players who accepted Fotu's offer to hone their skills during the off season.
They come from Campbelltown, South Western Sydney and beyond.
"It was just word of mouth, that was basically how we got these kids in for this,'' he says.
"Col Packer, the president of the Campbelltown Harlequins, was kind enough to agree to let us use the club's home ground for this.''
The president happens to drop by this morning, so we ask him for thoughts.
"It's a good rugby story, and there's not many of those around at the moment for our game,'' says Mr Packer.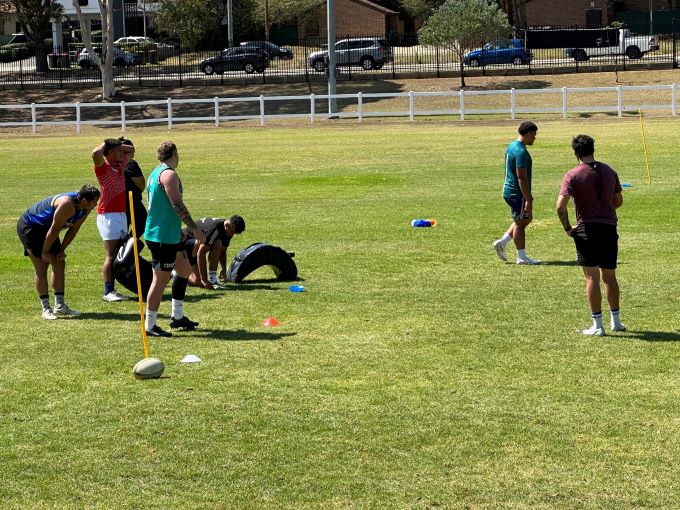 Watching the boys go through the drills it's obvious there's a bit of footy IQ on the Campbelltown Showground field.
"A couple of the boys are potential Wallabies,'' says the coach, who also comes across as someone who knows the game inside out as well as anyone.
"But they're all quite talented and determined to work hard to make it,' he says.
"And that's what this is about, putting in those extra hours at training to give yourself a chance to make it in the game.''
Fotu though wants to make it clear that helping these talented kids reach their sporting dreams is, from his point of view, just giving back to the game.
The Wednesday mornings sessions will soon end, and Fotu Auelua's not sure if they will make a return next year.
"We'll just see,'' he says.