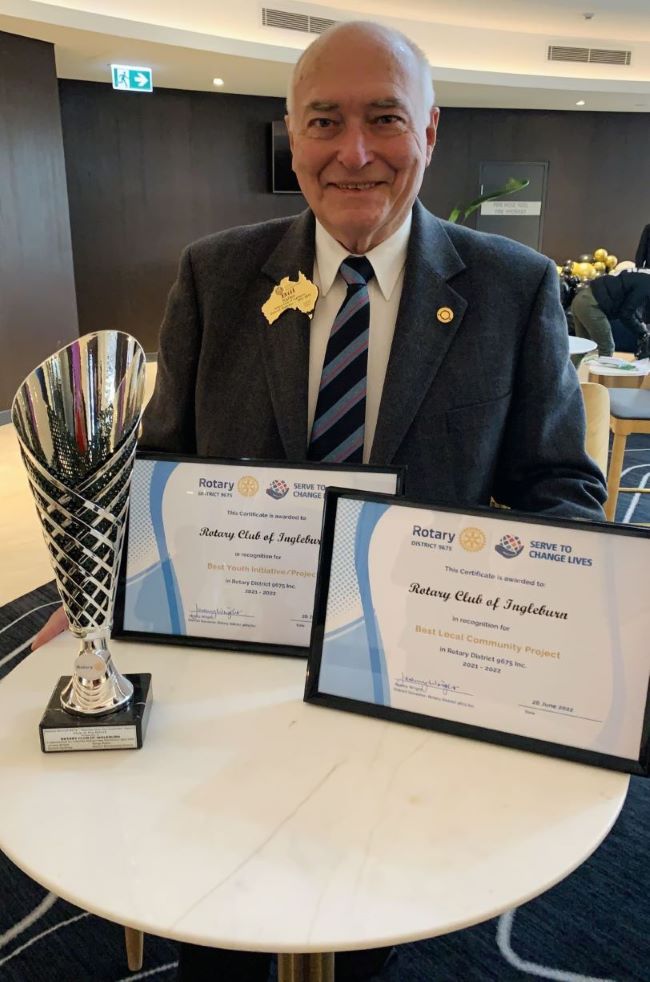 During last year's never ending lockdown, Ingleburn Rotary club came up with the idea of empowering students and teachers at four local schools to create RU OK day mental health initiatives to build resilience, connection and a sense of hope.
Sarah Redfern High School, Hurlstone Agricultural High School, Passfield Park School and The Grange Public School used the Rotary grants of $350 to produce initiatives that promoted mental wellbeing among a total of 2,004 students during lockdown.
Passfield Park School for children with special needs created a Youtube video and care packages for their students, including a sensory toy, mindful colouring sheets, craft activities, and an R U OK KitKat for their carers.
The Grange focussed on their kindergarten students, with their teachers delivering care parcels containing books and other supplies. This created excitement for the children who had missed out on forming friendships and connections in their first year of school.
Hurlstone Agricultural High School and Sarah Redfern High School found creative solutions to forge connections and promote mental wellbeing through social media such as Instagram posts, a positivity Padlet and sending students messages containing advice on how to stay physically and mentally healthy while learning online.
Compiling Spotify playlists with uplifting music and creating a podcast which discussed issues surrounding mental health were other parts of the initiative.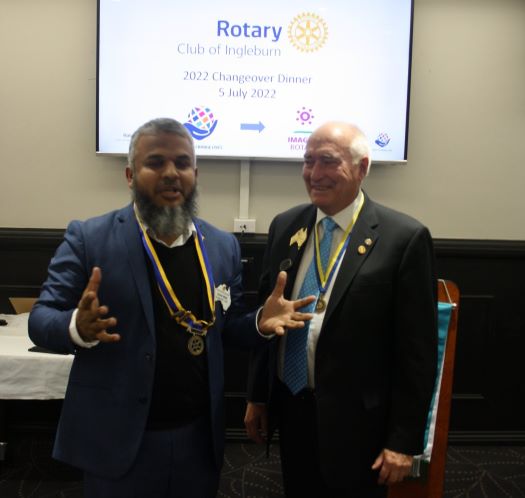 The initiatives were presented at the Ingleburn Rotary Mental Health Forum, where they received praise from mental health groups and local politicians.
As a result of the positive feedback, Ingleburn Rotary was encouraged to apply for a grant through the local primary health network to roll out this initiative to eight schools in 2022.
Last week, at the 2022 District 9675 changeover dinner, Ingleburn Rotary club took out the award for best youth project for their RUOK Day project.
In a big night for Ingleburn, they also won the District award for best community project for their books to change lives project that is establishing a new library at Passfield Park School.
And to top that off, Ingleburn Rotary took out the membership development award for the month of April.
Rotary District 9675 includes about 60 clubs in the metropolitan area.
Each year clubs can nominate projects that they have undertaken during the year in support of one of the Rotary Avenues of Service. These are vocational service, community service, international service, youth (new generations) service.
The District also gives out an award to the club that has inducted the most members in each month of the year.