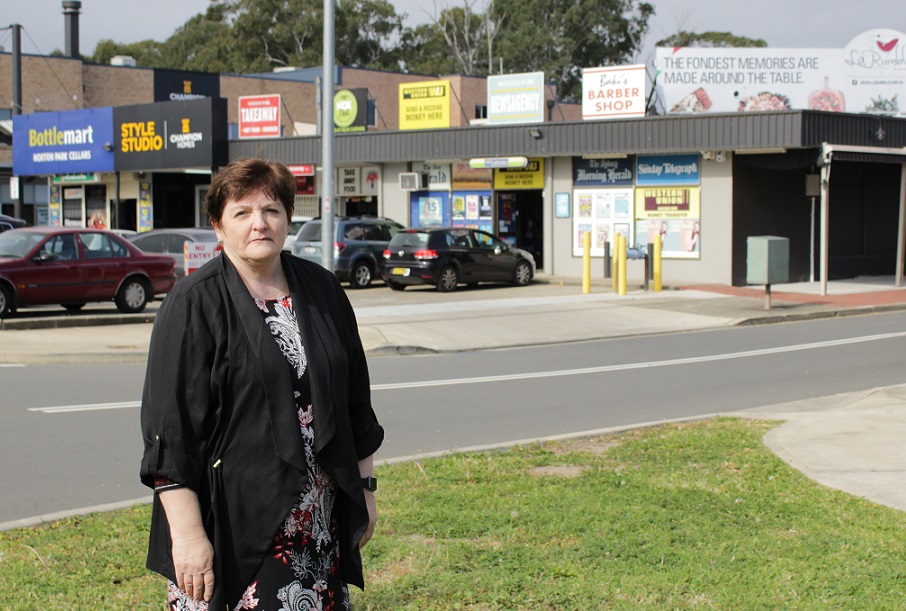 Three big hitters of the South West Sydney region are going into bat for a group of shop owners who believe a planned road upgrade could send them broke.
Support for their stance has come from federal MP Anne Stanley, Liverpool MP Paul Lynch and Cr Nathan Hagarty.
So far Transport NSW has turned a deaf ear to the submissions from the businesses and their supporters regarding the planned major upgrade of Hoxton Park Road.
If nothing changes the works will go ahead, reducing access to the shopping centre at Hoxton Park, which could be a disaster according to Ms Stanley.
In her submission when the plans were on exhibition, Ms Stanley (pictured above outside the shops) said that the proposed left in, left out configuration at Dorrigo Avenue will "impose a significant limitation on traffic able to easily access Hoxton Park Shopping Centre''.
"Owners are concerned that the proposed plans will reduce through traffic by at least half to the businesses on the southern side of Hoxton Park Road.
"This will hurt the businesses located there, some of whom have been serving our community for many years,'' she said in her submission.
"It's reprehensible that while these businesses are battling the impacts of the Covid-19 pandemic, the NSW Liberal Government has ignored their submissions and will now push ahead with their plans that could ultimately ruin them," Ms Stanley said this week.

"They are struggling enough right now.''
Ms Stanley questioned the point of consultation and asking for submissions if "you don't listen to the people that these works will impact on the most''.

"The minister for transport needs to put this project on hold, and immediately look into the proposal and the way in which consultation was carried out," Ms Stanley said.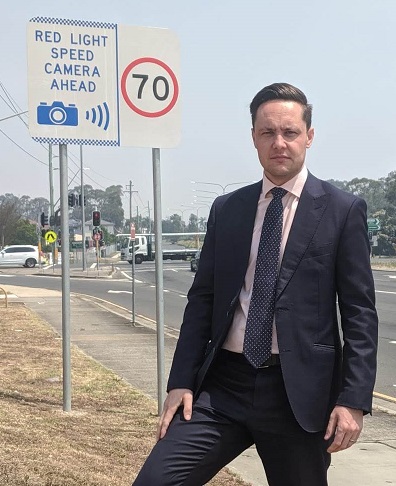 Senior Labor councillor Nathan Hagarty, pictured at right, has also got behind the shop owners and plans to table a notice of motion at the next Liverpool Council meeting on May 27.
His multi faceted motion states that "council notes the upgrade of Hoxton Park Road will have a major impact on Hoxton Park Shopping Centre and surrounding residents and continue to make representations to Transport for NSW in regards to the upgrade of Hoxton Park Road.''
For his part, Liverpool MP Paul Lynch did not pull any punches:
"This is outrageous. The State Liberal Government have demonstrated nothing but contempt for the businesses at Hoxton Park Shopping Centre and the nearby residents,'' he said.
"Their consultation was a sham. The responsible minister, Andrew Constance, has been far too busy focusing on his political future to make sensible decisions over issues such as this."
Anne Stanley has meanwhile launched an online petition as part of her support for the shopkeepers.
The petition is at www.annestanley.com.au/hoxtonparkrd