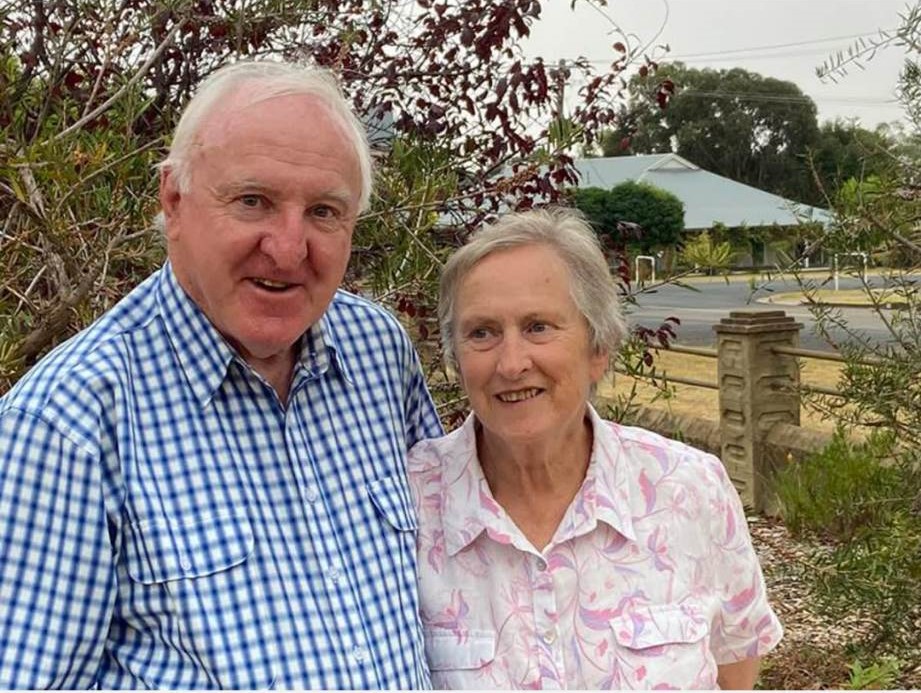 Eagle eyed reader Sharryne Chapman, a long time Campbelltown resident, was reading the weekly four page newsletter in the NSW country of Young when she hit upon a story about a new Anglican minister who looked rather familiar.
As she told the South West Voice, he was a bit older than she remembered, but it was definitely Rick Lewis, a former Campbelltown identity.
Sharryne sent us a screenshot of the article, which included a picture of Rick Lewis and his wife Gwenda.
According to the story in the Young newsletter, Lewis has taken up a post as the new Anglican minister for St John's Anglican Church in a small country town nearby called Boorowa.
It seems the local parish have been without a minister for some time, so the former Campbelltown councillor's arrival has been greeted with positive vibes by the local flock of Anglicans.
According to the story, Lewis obtained his bachelor of theology degree in 2013 in Canberra, and, also, he still runs a beef cattle herd.
Lewis, who hailed from Ingleburn when he was living in Campbelltown, was also famous for being an NRL referee.
But mostly he was known for one incident – the time when as a touch judge he valiantly tried to keep up with a player in a runaway try, but unfortunately Lewis injured his hamstring and had to pull up short.
The fans in the stands naturally cheered, the way they do when something happens to the referee, like stumbling or falling over.
The South West Voice knew Rick Lewis and from memory he was a decent fellow, so we wish him well in his new endeavour as the local minister in Boorowa.
xxxxx
Phu Nguyen, the director of city governance at Campbelltown Council, was seen by many as the obvious successor to current general manager Lindy Deitz.
Coming from Melbourne, Phu spent most of his time at Campbelltown during the pandemic.
Now he's on the move again, accepting a chief executive officer post in Adelaide.
It's a shame and he will be a loss to Campbelltown, because plenty of people though he would make a fine general manager once Deitz – who's on her second five year stint – called it a day or moved on.
In any case, here at the Voice we liked Phu a lot and so we wish him well in his future endeavours.
xxxxx
We also want to join local MP Greg Warren in congratulating Campbelltown Girl Guides, for 75 years of service.
Mr Warren rose in the NSW parliament to pay tribute to this wonderful organisation, and we second the motion when he concluded with: "I wish them all the best for the next 75 years of service.''
xxxxxx
Speaking of pollies, we asked Anoulack Chanthivong which hat he was wearing at a recent tour of the new Edmondson Park rail station commuter carpark.
Mr Chanthivong, who is now a minister in the recently elected Minns Labor Government, didn't miss a blink.
"I am wearing both, but my most important title still is the Member for Macquarie Fields,'' he replied with a grin on his face.
For the record, and for anyone who has been living on another planet for the last two months, Anoulack Chanthivong is the minister for better regulation and fair trading, industry and trade, innovation, science and technology, building and corrections.
xxxxx
Our resident legal eagle Patrick Duffy (Duffy Law Group) sent us this photo, below, with the comment: "Someone at Ingleburn rail station has a sense of direction – and humour.''