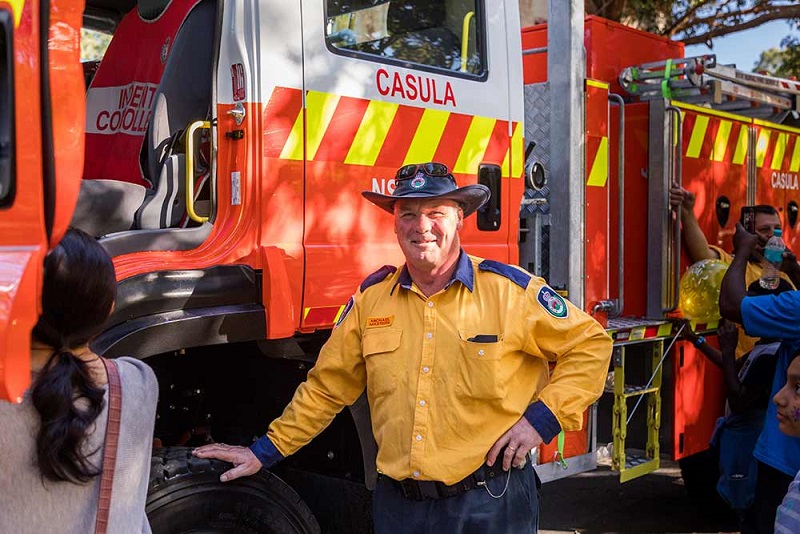 Liverpool City Council is donating $20,000 to the local fire service to assist in providing essential services that may be needed during this year's extreme bushfire season.
"We are extremely grateful to the NSW Rural Fire Service for their support during one of the most difficult bushfire seasons we have ever experienced," said Mayor Wendy Waller.

"Our firefighters continue to risk their lives battling fires and protecting our residents so I strongly encourage residents to donate what they can to the Rural Fire Service.

"These funds can also help our volunteers who are giving up time to fight fires instead of working."

The $20,000 donation is in addition to more than $2,300 collected from those who attended the New Year's Eve celebration, Light Up the Lake.

Funds will also be collected from attendees at Australia Day celebrations on January 26.

Council has also distributed flyers to bushfire-prone areas across the Liverpool Local Government Area providing advice for people on how to protect their families and property.
"There are many helpful tips in the Be Prepared For Bushfires pamphlets – clearing gutters, cutting lawns, cutting back trees and shrubs near buildings and repairing or covering gaps in external walls," Ms Waller said.
"For digitally savvy residents, there are apps such as Fires Near Me and Get Prepared as well as the bushfire household assessment tool on the NSW Rural Fire Service's website.
"Liverpool is home to a strong and resilient community – in times like this, we need to work together.
"On behalf of the Liverpool community, I would like to thank the Rural Fire Service for their continual support and heroic actions."