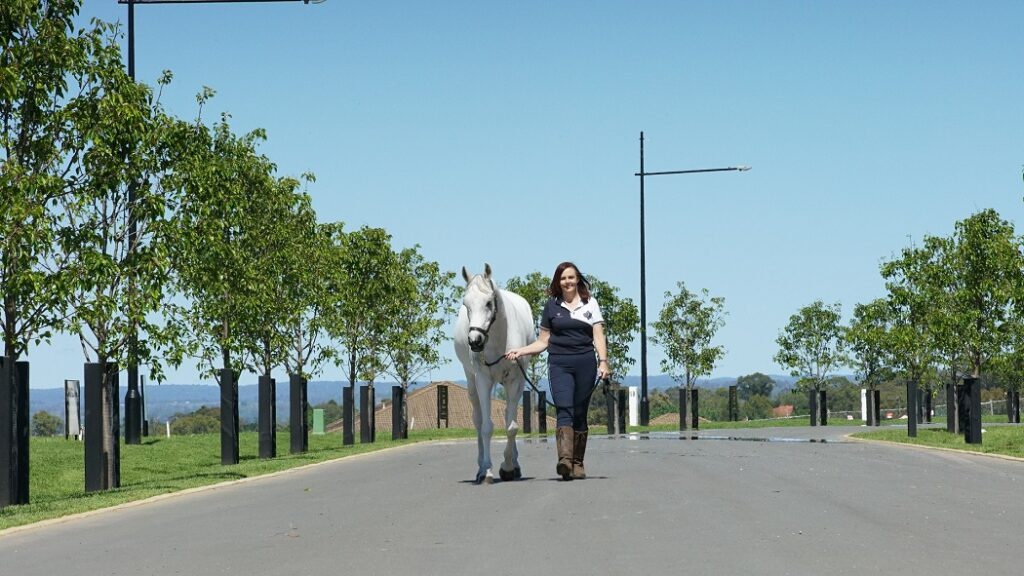 A record price paid for a block in Harrington Grove last Saturday augurs well for this weekend's auction of 25 acreage lots at The Stables precinct.
Several bidders competed for the sole block of 775.5 square metres in the Michelia precinct, which eventually went under the hammer for $1.305 million.
Harrington Estates say they are expecting good results for their upcoming auction of The Stables lots this Saturday, December 11.
The company says there is a shortage of large high-quality home sites in the outer South Western Sydney region and are expecting strong demand for the 25 one-acre lots in this equine-focused development.
Harrington Estates is also the developer responsible for the successful Harrington Grove, Harrington Park and Catherine Park Estate communities.
They say The Stables will incorporate shared equestrian facilities and expansive homesites that will allow residents to keep their horse close by.
Harrington Estates managing director Terry Goldacre said the inspiration for the new development came from the nearby Orielton historic homestead that has extensive stables and an arena.
"Our vision is to provide the benefits of rural living, where residents can live in a community with a shared passion for horses, while still being close to modern conveniences.
"We've been planning this area for some time and haven't found anything else quite like it. There are plenty of places where you can buy acreage to keep horses, but not a whole community with shared equine facilities," he said.
The development which is the last stage of Harrington Grove overlooks the Camden Valley to the west and Orielton historic homestead to the north.
"The Stables development is bounded by Narellan Creek, the prestige suburb of Kirkham, The Northern Road and Orielton so it will remain a quiet exclusive neighbourhood with modern conveniences nearby," Goldacre said.