If Queen Street, Campbelltown were a person it would be a bit like the great American writer Mark Twain, who on seeing his obituary in the paper is said to have responded: reports of my death are greatly exaggerated.
For years now plenty of people have looked at their crystal balls and predicted the demise of our main street.
But alas it's not only still here it is thriving in some parts.
The real estate agents and the odd jeweller may have moved on, but plenty of legal eagles and foodies are taking their place.
On a recent visit we noticed the smart looking sushi outlet Sapporo next to one of the old legends of Queen Street, George's on Queen
Sapporo, pictured above, is one of several new openings and walking up and down the main drag you can see others are on the way.
xxxxx
The old Liverpool court house is one of the most historic buildings in South West Sydney but it could soon be at the centre of a tussle between the local historical society and the University of Wollongong.
Using the court for mock trials is what law students from Wollongong are talking to Liverpool Council about.
Liverpool Historical Society on the other hand thinks one of the rooms inside the old court house would be perfect as its home.
At the moment the society operates out of a bunker under Liverpool Library in George Street.
Hopefully both the students and the society can be accommodated by council.
xxxxx
Proving that there's more to retiring than just playing golf, Mt Gilead Estate Retirement Village residents have raised more than $8,600 to help staff at Macarthur Cancer Therapy Centre continue to provide care to patients while receiving treatment.
The cheque was handed over to
Macarthur cancer therapy centre director Dr Stephen Della-Fiorentina last Thursday.
xxxxx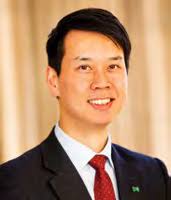 When Campbelltown general manager Lindy Deitz goes on leave from July 1, the reins will be in the hands of new man, Phu Nguyen, the council's city governance director.
Phu, pictured at right, who came across from Melbourne last year, will be acting general manager from July 1 and until July 23.
xxxxx
When we bumped into an old friend last week, it was the first time we had seen her for several years.
But it was even scarier when Michelle, the partner of C91.3 general manager Phil Giblin, told us that earlier that morning she had read for the first the South West Voice in Macarthur.
"I cannot believe this,'' she said.
"This morning I came across your news website for the very first time and now I bump into you,'' she said.
Life can indeed be stranger than fiction.
xxxxx
A day earlier, playing golf at Macquarie Links, we were apparently spotted by the son of Kids of Macarthur CEO Denise McGrath.
Twenty four later, while catching up with Denise, she says: "my son saw you play golf yesterday, it was his first day in his new job at Macquarie Links!
"He came home and said, mum, I saw Errol there with another gentleman.''
Who is Errol, Denise asked her son. "Don't know an Errol.''
Son says: you know, the man who is always taking walks along George River Road.
"That will be Eric Kontos then,'' mother tells son, and that's the end of that.