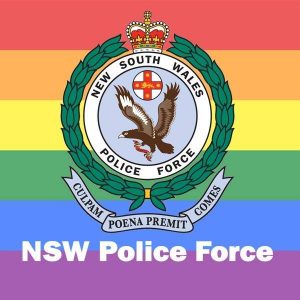 Police are investigating after a young woman was indecently assaulted on south west line train yesterday afternoon.
The teenager boarded a train at Macquarie Fields Railway Station around 4.30 pm when she was approached by a man.
Police have been told the man attempted to speak to the girl before committing an act of indecency in front of her.
As she attempted to exit the train, the man has allegedly indecently assaulted her.
Officers attached to Police Transport Command have commenced an investigation into the incident under Operation Artemis and would like to speak to a man who might be able to assist with inquiries.
The man has been described to police as being about 170cm tall, 15-20 years old, with mousey brown hair. He was last seen wearing a blue and white t-shirt, black tracksuit pants and black leather shoes.
Anyone with information is urged to come forward and contact police via Crime Stoppers.
Operation Artemis is an ongoing operation that continues to targe people who commit offences on public transport.
xxxxx
In a separate incident, a man has been charged and police are appealing for information following investigations into an assault in Campbelltown last year.
About 11pm on Friday, October 7, 2016, a man was seriously assaulted at a licensed premises on the corner of Gilchrist Drive and Kellicar Road, Campbelltown.
The man reportedly suffered serious facial injuries, however the matter was not reported to police and the injured man left the location without speaking to police.
A number of days later a report of the incident was made and officers from Campbelltown Local Area Command commenced inquiries.
Following ongoing inquiries, officers executed a search warrant at a home in Kearns last Friday morning.
During the search, police allegedly located prohibited substances and knuckledusters.
A 29-year-old man was arrested and taken to Campbelltown Police Station.
He was charged with affray and possession of prohibited weapons.
The man was granted conditional bail and will appear in Campbelltown Local Court on April 3.
A 31-year-old man was also arrested, however he was released.