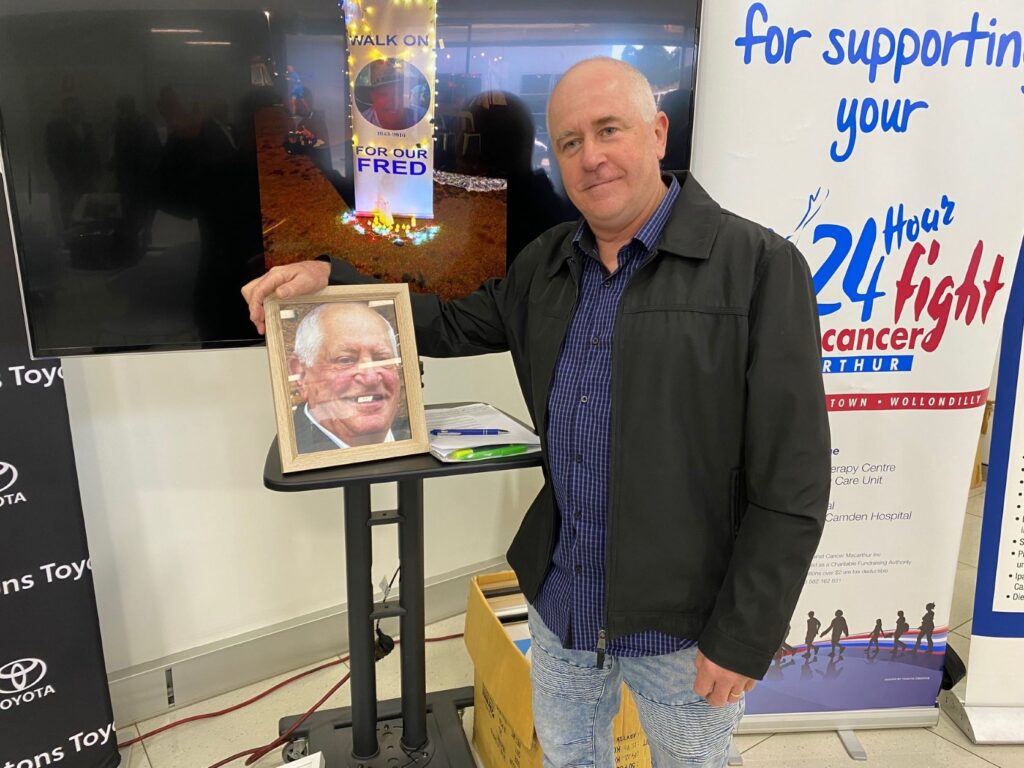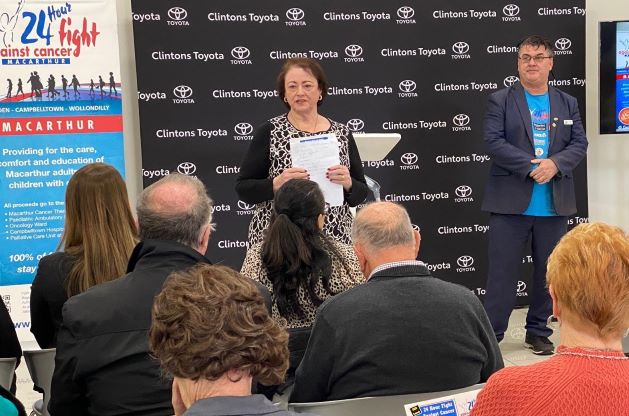 For Paul Borg, the launch of the annual 24 Hour Fight Against Cancer Macarthur fundraising drive is a very special day.
His father Fred, who established the charity 18 years ago, passed away in 2016.
But to their credit, the 24 Hour committee have honoured the memory of Fred Borg at every opportunity, including the official launch.
Paul Borg, who is on the 24 Hour committee along with several members of the family, said that his father had left a big legacy.
"Dad always put Campbelltown first with 24 Hour and that's why he made sure every cent raised goes towards people with cancer and their families,'' he told the South West Voice at today's launch of the 2022 campaign.
"This charity raises money for those extra things that make life a little easier for people being treated for cancer, things that the hospital would not normally spend money on.
"But dad's legacy goes beyond the money raised,'' Mr Borg said.
"It gives so many people in Campbelltown and Macarthur an opportunity to get involved and help raise money for cancer patients and their families.
"Everyone feels good about themselves when they help others and there are a lot of people involved in the 24 Hour charity.
"It's just a great legacy and the annual launch for me is a little bit about that, thinking about what my father did and what he left behind,'' Mr Borg said.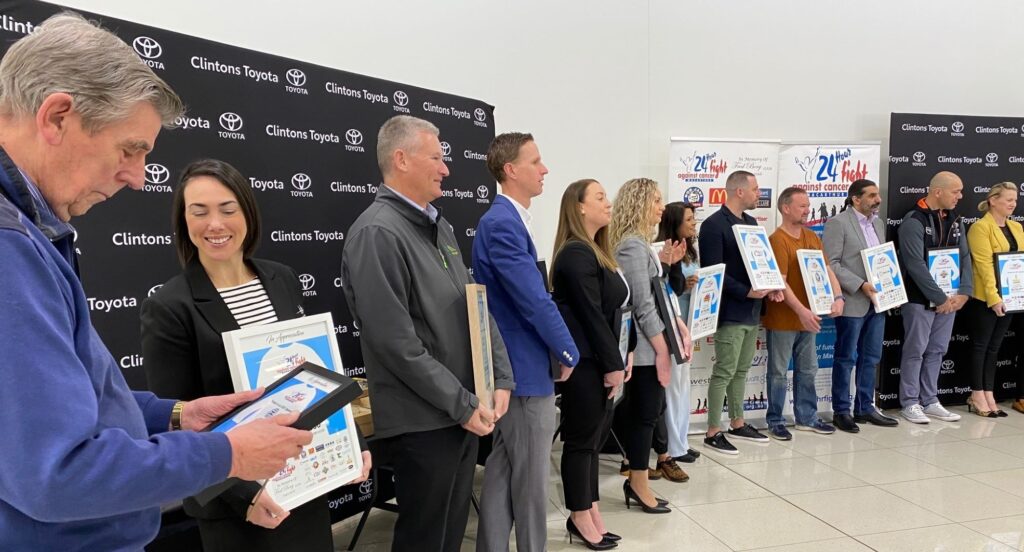 Today's launch was held in the showroom of Clintons Toyota on Blaxland Road, Campbelltown.
Warren Morrison, who took over the reins when Fred Borg passed away, said it was good to see so many faces again after two years of lockdowns.
"But you know what, not the even the pandemic could stop the 24 Hour – last year we raised an incredible $175,000 via the Big Blue Walk initiative,'' Mr Morrison said.
Present for the launch were the mayor of Campbelltown and charity patron, George Greiss and Campbelltown MP Greg Warren.
Representatives of sponsors big and small were also in attendance, including Wests Group Macarthur, Club Menangle and local Rotary clubs.
Mr Morrison said the charity had so far raised $4.9 million, so the first target in 2022 would be to push through the $5 million mark.
"We want to make this a year to remember, let's go for some record fundraising,'' he said.
"We have a great committee, great sponsors in a wonderful, generous community, so we can do this.
"I have no doubt that Fred Borg would be very proud of us,'' Mr Morrison said.