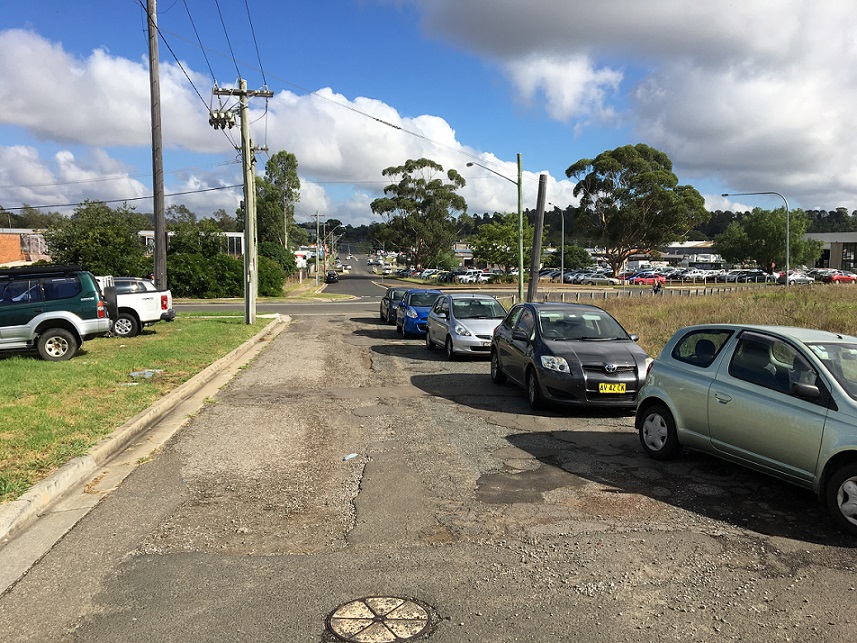 An interesting fact popped up in Campbelltown Council's quarterly business review statement earlier this month. The headline in the report said: on street parking – $150,000 increase in income.
It went on to say: "Additional income has been generated as a result of changes to the parking surveillance program, which aims to improve service coverage and free up available parking in high demand locations.
"The additional funds have been utilised to offset increased expenditure in other areas.''
This piqued the interest of Totally Locally Committed councillor Warren Morrison, who stood up at the council meeting of February 10 and asked for a clarification.
He was told that two extra parking rangers had been hired as part of the plan to free up parking in and around retail areas of Campbelltown.
What Cr Morrison wasn't told was that for at least the past four or five years vacant parking spaces around the town centre, especially in Queen Street, had been as rare as hen's teeth.
The reason was simple: council was not enforcing parking restrictions, and the result was that one or two hour parking spaces were used by the same people for a whole day, including commuters.
Local retailers had pleaded with council to do something because they were losing business, but for reasons best known to themselves the council had failed to act – until now.
"Yes, it's true, they are now booking people, and about bloody time,'' one retailer told the South West Voice.
xxxxx
Neil Favager, the chief operating officer at Macarthur Fc, has confirmed to the South West Voice in Macarthur that billionaire Lang Walker has indeed sold his $7 million stake in the Bulls.
"The story is true and for the club to have more local investors involved is a very positive development, not only for the club but the whole area,'' Neil told us in an email sent from overseas where he is at the moment.
According to media reports the buyers of Walker's stake are Roy Mammone, who owns Sydney Trucks and Machinery, and South West Sydney property developer Michael Gerace.
xxxxx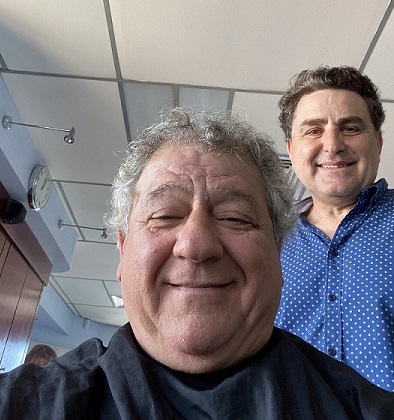 You always want to stay in the good books with your barber or hairdresser, so this is a shameless plug for Tony at Attz Hair, pictured here poised to start cutting my locks this week. Tony and wife Tina opened Attz Hair 30 years ago in the heart of Campbelltown, and are still there after all this time. They're not just great hairdressers these two, they're also wonderful people who love having a business in Campbelltown, despite all the challenges, especially along Queen Street.
xxxxx
One of our readers reckons it's time a defibrillator or two were installed at Leppington railway station where last year a train guard had to perform CPR on a passenger who had a heart attack for 28 minutes until an ambulance arrived.
xxxxx
When Camden Council recently ran its annual household chemical cleanout, a total of 38 tons of waste disposed of by local residents. That's a heck of a lot of paint, gas bottles, pesticides and herbicides and other chemicals lying around the storage areas of our homes.
xxxxx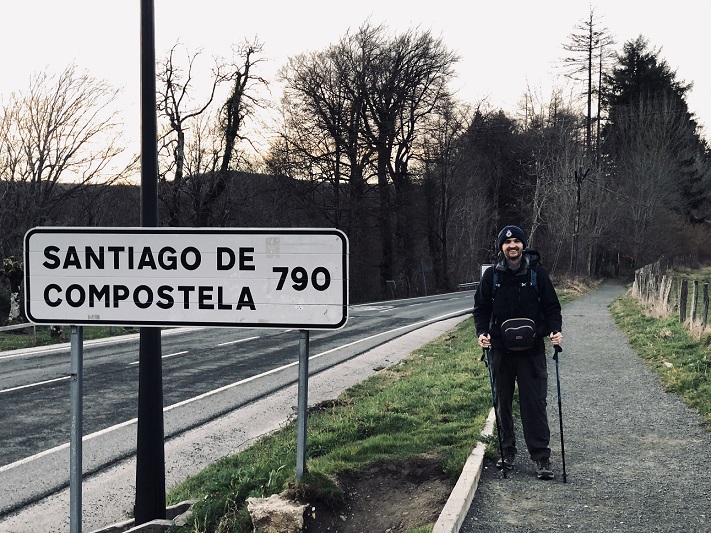 Camden bush fire volunteer David Tricca, pictured, has just emailed us all the way from Europe, where he's on a fundraising trek for his mates back at Mount Hunter Bush Fire Brigade:
"I just wanted to touch base and give you an update on my Camino and fundraising efforts,'' he said.
"I've just past the 130km mark and have been walking for 6 days. Since your article came out we have received donations totaling $5,100 to the Mount Hunter Brigade!!
"This money has been put towards the purchase of new visors with attached torches, new hose fittings and a plan to refit the station with increased storage and kitchen space.''
We're happy to lend a hand, David, cheers.
xxxxx
An Evening with John Dickinson from Catholic Cemeteries and Crematoria is how the Ingleburn chamber is promoting its next dinner meeting on the evening of Wednesday, March 11. It goes on to say that Mr Dickinson will update chamber members on the progress of the Macarthur Memorial Park development along St Andrews Road at Varroville. The chamber promo includes the image below, which we assume is an artist's impression of part of the proposed cemetery. The chamber dinner will be held on the other side of the Scenic Hills, at Ottimo House in Denham Court. If you're interested in attending check out the chamber's website for further details.