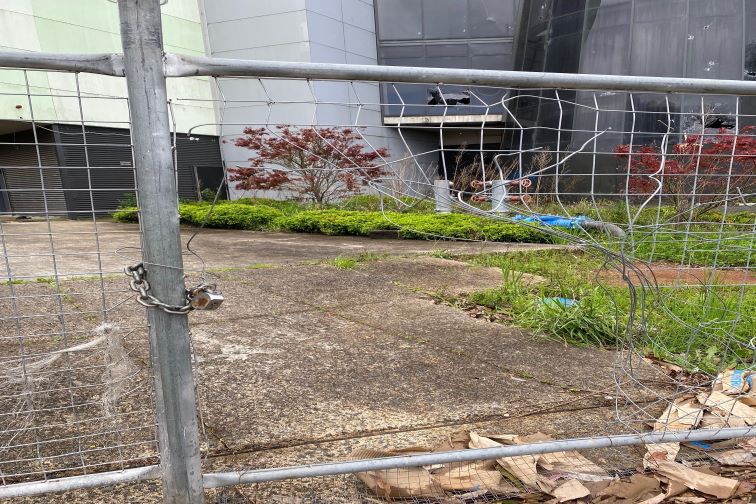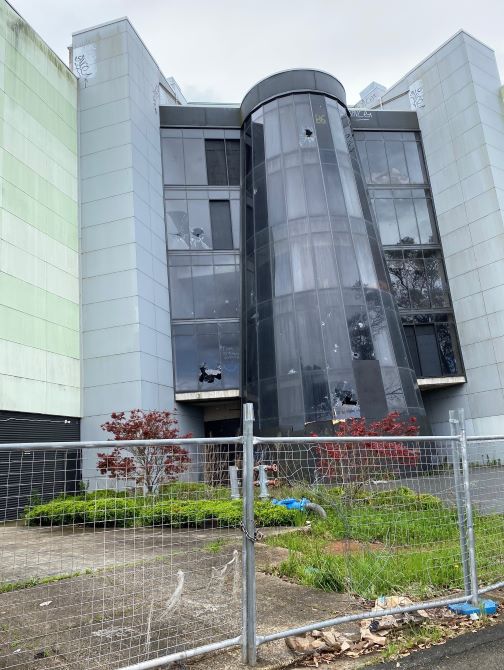 The Panjo building, Campbelltown's favourite eyesore, has once again been exposed to wanton damage and vandalism.
After protracted efforts from this publication, a few years ago the owners made an effort to secure the perimeter of the site located at the northern entrance to Campbelltown.
Panjo was also in the news recently with reports it was to be sold and used as a mosque.
When it was obvious council would not be supporting such a use the sale fell through.
So it was interesting that a recent inspection by the South West Voice discovered a new fence security breach at the rear of Panjo, on Grange Road.
A very big chunk of the fence has been ripped off, making access inside the perimeter a breeze.
Previous attempts to contact the owners, apartment construction developers Dyldam, who are based at Parramatta, have received a cold shoulder.
As for what the future holds, best to not hold our breath waiting for something to happen.
xxxxx
The big wet is continuing to cause havoc with just about every outdoor activity known to man.
From charity golf days to community sport of all kinds, soggy fields have meant no action for anyone in all of Macarthur and South Western Sydney.
And of course this comes just after we went through two years of cancellations because of the pandemic.
The latest "victim'' of this terrible weather was the famous 24 Hour Walk Against Cancer at Campbelltown Stadium's athletic track.
It was supposed to have been on last weekend, but a walkthrough with council a couple of days before it was on forced the first postponement for 18 years of this great community event.
It will now be held, weather permitting, on the weekend of November 26-27.
We have fingers crossed.
xxxxx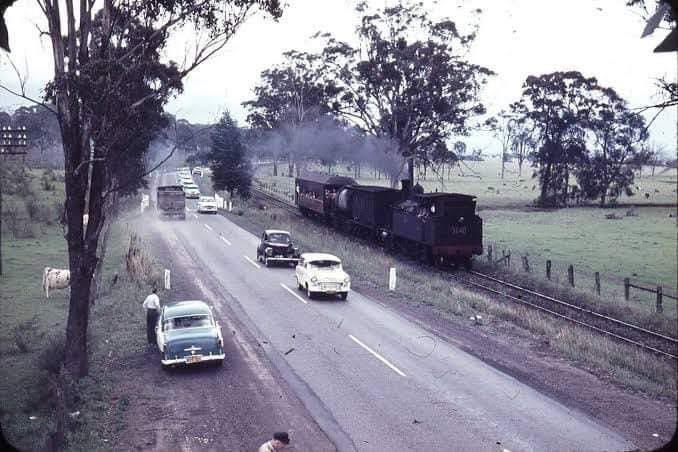 One of our Twitter friends recently posted this historical photo of the Camden train chugging alongside Narellan Road around 1962.
We have to agree with one of the comments, which was, why did they ever get rid of the train service to Camden, although the traffic congestion on Narellan Road is familiar to those of us who have lived around here for a while?
Weston Langford Collection was given as the source of the photo.
xxxxx
Campbelltown councillor Masud Khalil believes the area needs more selective schools.
At tonight's meeting, Cr Khalil, who was elected under the Community Voice banner, will call on the council to write to the NSW education minister to ask that a new selective school be established in Campbelltown.
As part of a notice of motion, he also wants to see Macquarie Fields High School converted from partially selective to fully selective school to "provide for and accommodate more gifted and talented students''.
Cr Khalil is also calling on the education minister to upgrade Sarah Redfern High School to a partially selective school.