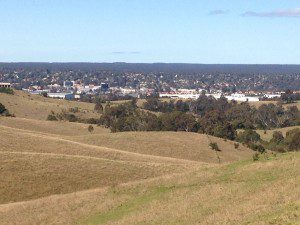 For all the talk of massive new developments, the Macarthur region's biggest town remains just that: a big, country town.
Looking down on it from the gates of St Gregory's college, there's more empty rolling hills – that's Scenic Hills to you developers – than brick and mortar or steel and cement.
Of course it's all different up north at Liverpool where you can't go anywhere without bumping into another building under construction.
But you have got to keep things in perspective: Liverpool has always been 10-15 years ahead of Campbelltown and it may well be 20 now since the Liberal Party have been in power.
Talking about perspective, I was just in Liverpool Council's Facebook page and readers, who would also be residents, were leaving comments like, "where's the roads for all the extra people who are coming'', etc.
Look, Liverpool went into decline for more than 10 years between 1995 and 2010, and this current administration deserve some credit for changing things around.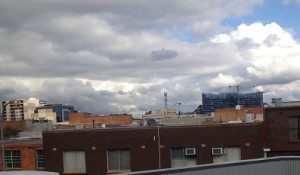 People want to live in Liverpool or run a business there, which is a massive turnaround from a few short years ago when Labor was in charge.
Talking of Liverpool Labor, the jury is still out on whether they have changed.
We will find out in a year's time when we vote for new councils.
Back at Campbelltown, the locals love the close proximity of the open spaces, which surround the joint wherever you live, whether it's St Helens Park, Eagle Vale or Leumeah Heights.
The open spaces are safe for now, but with development fever all over Sydney, for how long?