Camden's historic Memorial Gates at Onslow Oval were built 87 years ago.
They were dedicated to Brigadier General George Macleay Macarthur-Onslow, an officer of the famed Light Horse Regiment.
Following the recent completion of restoration works, the gates now look almost as good as they did way back in 1933.
Seventh Australian Light Horse Regiment AIF member, Len Carter, whose father was a member of the original regiment, played a vital role in contributing to the scope of works.
Mr Carter said it was vitally important to keep the historical gates in great condition.
"The Onslow Park and Show Ground was gifted to Camden residents together with many other pieces of land and buildings in the area," Mr Carter said.
"It is very important that the gates be now kept in pristine condition.
"I continue to be amazed with the enthusiasm and dedication shown by council officers in addition to the heritage restoration builder and his team.''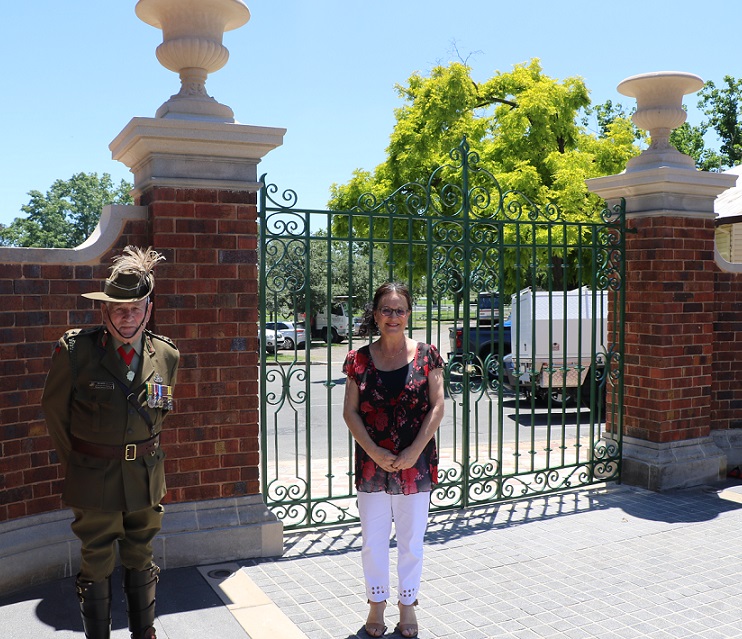 Mayor of Camden, Cr Theresa Fedeli, said the gates were of significant historical importance.
"It's a spectacular monument. We still have the original wrought iron gates hung from original face brick piers, with sandstone base courses and capping,'' Cr Fedeli said.
"The gates are also bordered by original brick gatehouses, with beautiful and original terracotta tiles.
"I'm proud to say there will be no loss of heritage significance as a result of this restoration work."
Work to the interior and exterior of the Memorial Gates upgraded both the functionality and aesthetics of the structure, including:
Repairs and repainting of wrought iron gates and sandstone blocks, capstones and repointing of the masonry walls;
Replacing and repainting of the doors to its original colour;
Replacing the two urns on the pillars that are like the original design;
Replacement of missing ceiling boards in both gatehouses and missing Scotia moulding and sliding doors.