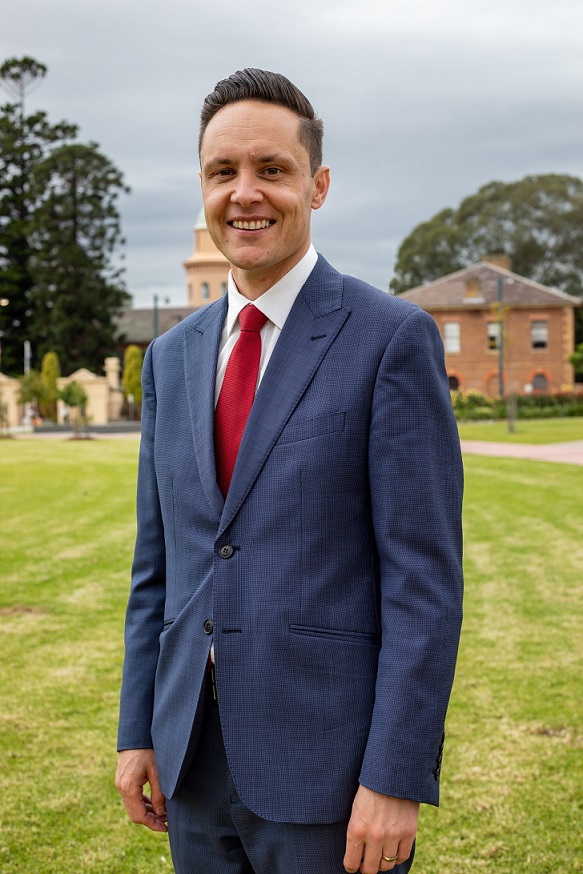 Nathan Hagarty is happy to admit he's a proud westie. But he's also a realist and concedes that South Western Sydney regional centres like Liverpool have a way to go before they're seen by outsiders as great places to live, work and play.
And that's something Hagarty says he will pursue if he is elected the next mayor of Liverpool in September.
Earlier today it was announced that the 40 year old councillor would be the Labor Party's mayoral candidate.
"It's true Liverpool has a long way to go, but if elected I will do everything I can to make it happen,'' Cr Hagarty told the South West Voice this afternoon.
"It's an absolute honour and a privilege to be the party's mayoral candidate,'' he said.
"I've lived in this area my entire life and I'm raising my kids here.
"I'm proud of what I've achieved as a councillor over the last 4 years.
"If I have the privilege to be elected, I'll bring my years of experience in the corporate world, public service, as a board director and as a resident, ratepayer and councillor to the role of Mayor.
"There's a lot happening in Liverpool and I want every one of us to share in that opportunity.
"There's an airport on the way, the CBD is being transformed and we have an emerging university and medical precinct,'' Cr Hagarty said.
"But we need just as much focus on the things that affect us day today, like good roads, parks and community facilities.
"Hard work, integrity and good governance matter," he said.
Liverpool has been electing mayors by popular vote since the mid 1990s.
Councillor Hagarty is running to replace current Labor mayor Wendy Waller, who is retiring after two decades of service to the people of Liverpool.
He is encouraging residents to sign up and volunteer for his campaign at nathanhagarty.com.au.
"I'm going to need everyone's help getting our positive message out and to make sure Liverpool doesn't go backwards," he said.