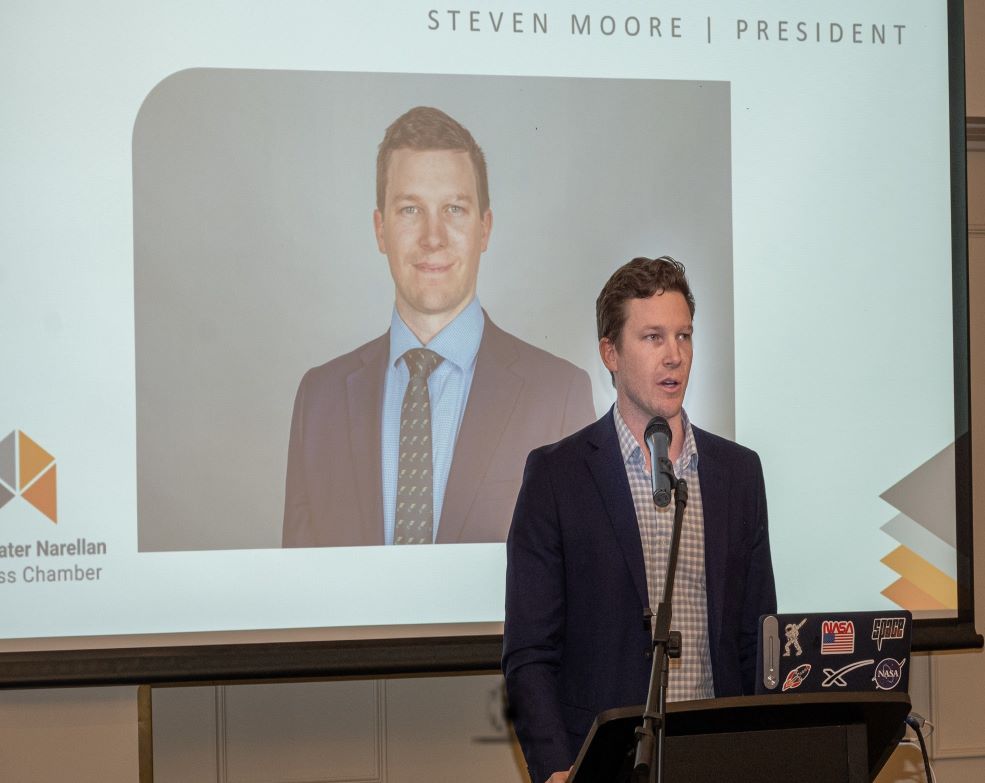 The Greater Narellan Business Chamber will be appointing an interim president to take over the reins from Steve Moore, who has resigned.
An emergency board meeting is expected to be called next week that will be chaired by vice president Anne Parnham.
Since Mr Moore's resignation the president's role has become a casual vacancy that can be filled by the board for the remainder of the term .
A new president will be elected at the 2023 annual general meeting.
Mr Moore was half way through his second term when he tendered his resignation.
"I have made the decision to leave my role at Club Menangle to take up a new employment opportunity and my membership of the chamber was contingent on my employment at Club Menangle, so I will no longer be able to perform the role of president,'' Mr Moore said in a message to chamber members at 3pm today.
"My resignation will also mean I have to resign as vice president from the Western Sydney Regional Advisory Committee and the Business NSW State Council.
"It has been my pleasure to serve as a board member over the last five years, and especially as the president of the chamber for the last 18 months.
"Through some difficult years I have thoroughly enjoyed being part of such a welcoming and supportive business community.
"I am proud to leave the chamber in a strong financial position with a highly skilled and motivated board in place along with healthy advocacy relationships with all levels of government.
"There are challenges in retaining membership and restoring meeting attendance, that I am confident the current board will be able to overcome through the strategic plan we have installed last month,'' Mr Moore said.
This new plan has already seen significant progress in the programming for our 2023 schedule which aims to re-engage our local business community to further support members through the current economic pressures.''
Mr Moore was the hospitality operations manager at Club Menangle before leaving to take up a new post elsewhere.