Look what's just popped up in a Catherine Field street. It looks like an old red phone booth, only bigger, and it's full of books. Yes, believe it or not it's a community library – and of course it has a Covid-19 context.
Built by the Sykes family as an isolation gift to the local community in Catherine Field, the little red library even has a name: Mr Gilbert street library.
We asked Leanne Sykes to tell us a bit more about the library, and we started with the name: Why Mr Gilbert?
"Our Mr Gilbert is named after the architect of the traditional British telephone booth,'' explained Leanne.
"He holds about 250 to 300 books. He has a great variety from children's, biographies, sport, fiction, non-fiction, general interest, craft and many more.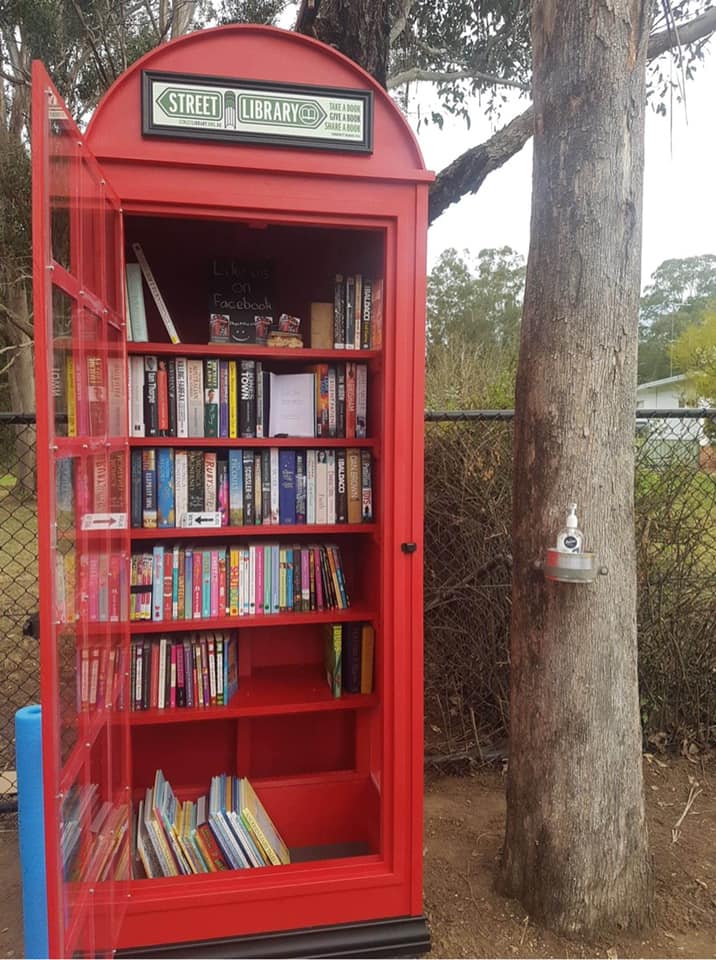 "Our street library was originally inspired by TV Show Better Home and Gardens. They made a mini replica of the British telephone booth.
"We decided to make ours a lot bigger, so it holds a lot more books,'' says Leanne
"Everything is completely hand made from raw materials, cut, screwed together and all hand painted.
"Above all it was all constructed without any plans.
"We started construction in April and officially placed it and opened July 25.
"We decided to embark on this adventure because we love to read and to give.
"The coronavirus has given all of us time to reflect and time to do things that you wouldn't normally have time for.
"We thought this will help bring some joy in these times to some people's lives,'' Leanne said.
Mr Gilbert street library is for anyone in the community to use but Leanne adds that donations of books are also welcome.
"We are hoping that the elderly will use the library; it's a safe environment for them and no walking involved.
We are also hoping that people who can't afford books will appreciate it and use it regularly,'' Leanne said.
Anyone who pops into this little library in Catherine Field is asked to leave a review on the Facebook page.