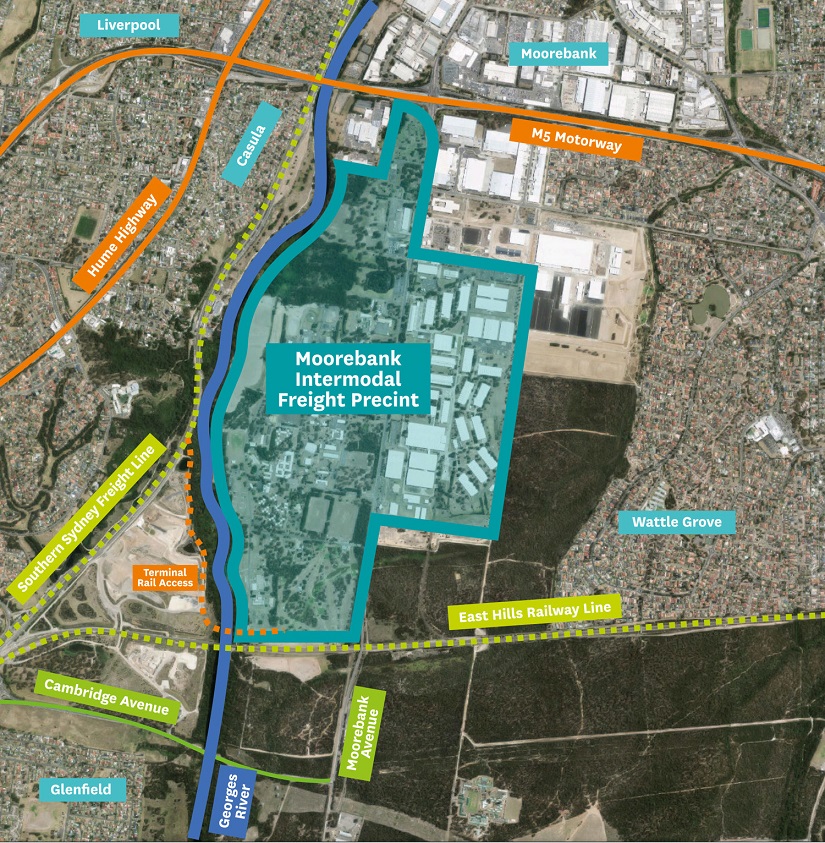 The State Government's proposed changes to development controls at the Moorebank Intermodal have come under fire from local community leaders.
Details of the proposed Moorebank Intermodal State Environmental Planning Policy (SEPP) were recently placed on exhibition for public submissions.
The Department of Planning, Industry and Environment (DPIE) has stated that the proposed SEPP seeks to "streamline'' and provide "timely development'' at the precinct through the creation of exempt and complying development.
But two Labor councillors won't have a bar of it.
Nathan Hagarty and Charishma Kaliyanda have slammed the intention of the proposals.
"This is just the latest in a series of measures from the State Liberal Government to water down planning laws,'' says Cr Hagarty.
"Over the past decade we've had unelected planning panels, flammable cladding, the debacle with landowners at the Aerotropolis and now this.
"Under the cover of Covid, the State Government is once again making it harder for the community to have a say about the kind of development they want in their community," he said.
"If approved, these changes would see a whole host of development at the intermodal handed over to private certifiers for approval.
"This would effectively remove the opportunity for the community to have a fair hearing, raise objections and flag any compliance issues.''
Cr Kaliyanda agrees, and adds: "We've seen with the Opal Tower what happens when development is left in the hands of private certifiers.''
Submissions on the proposed SEPP close on September 27.
"The community and council have been fighting the intermodal for years and now the State Liberal Government has decided they are going to try and bypass both,'' says Cr Hagarty.
"It's vital that the community has a say, so I strongly encourage everyone to make a submission opposing these proposed changes.''