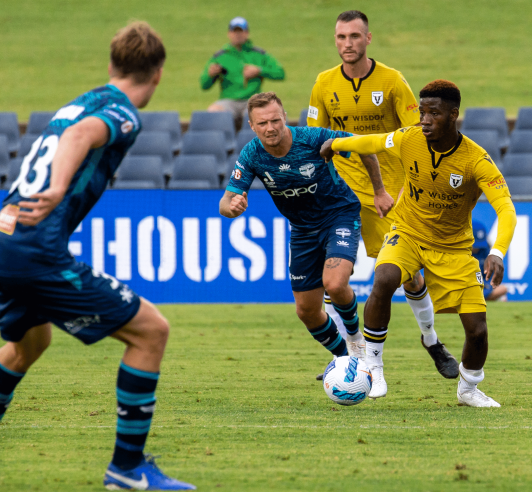 Macarthur FC fan favourite Charles M'Mombwa has inked a new contract which will keep him at Campbelltown for the next two A-League seasons.
In his first season with the Bulls in 2020-21, M'Mombwa scored his first A-League goal against Newcastle Jets and then went on to score the famous opening goal in the semi final match against the Mariners.
The young midfielder featured in 24 matches in the 2021/22 season, with an assist to his name as well.
"It's great to know my future remains at the Bulls, I feel right at home here,'' M'Mombwa said after the contract extension was sealed.
"I'm confident with the squad we have and new direction under Dwight Yorke that we'll be strong and competitive,'' he said.
"I'm looking forward to again running out to Campbelltown Stadium and playing in front of our fans and my family.''
Macarthur FC Group CEO Sam Krslovic said M'Mombwa was a player with loads of potential.
"He is still very young, but you can see his ability and potential which is why we value him so highly.
"Over the last season, he got the minutes he deserved and I'm looking forward to see what he will bring to the pitch over the next two seasons," Krslovic said.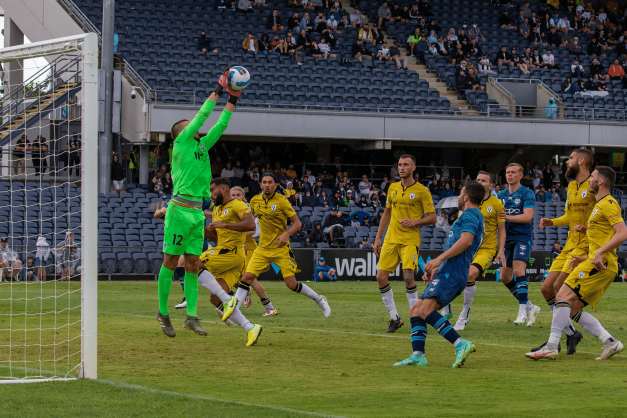 "Charles works extremely hard both on and off the field and I'm delighted to have him with us for another two years."
In more good news for the Campbelltown based football club, goalkeeper Filip Kurto will be with the Bulls for another season.
The experienced goalkeeper was an integral part of the Bulls defence during the 2021/22 season, bringing his European experience to the table and showcasing some incredible saves.
Kurto said he was stoked to be staying at the club.
"I'm really happy to be at the club for another season, it's a great club to be part of," Kurto said.
"The staff are great here and I believe this club has the potential to grow successfully in the near future.
"I cannot wait for next season, and I look forward to helping the team achieve further success and growth."