Wests Tigers coach Michael Maguire says he's a big a big believer in the need for the club to have a bigger presence in Campbelltown and Macarthur.
Speaking exclusively to the South West Voice in Macarthur this morning during training at Campbelltown Sports Stadium ahead of tomorrow's crucial match against Newcastle Knights, Maguire said the club hierarchy was constantly talking about ways to increase that presence out here.
"We talk about that all the time, actually, we talk about how we can get more of a presence out here,'' Maguire said.
"Obviously this being my first year and getting an understanding of the makeup of the club, I'm a big believer that there's so much rugby league out this way that we gave got to have greater presence to be able to build or create long term success.
"Understanding the club now and the place where we sit, we need to have more of a presence – a lot more presence I should say – out in this space,'' he said.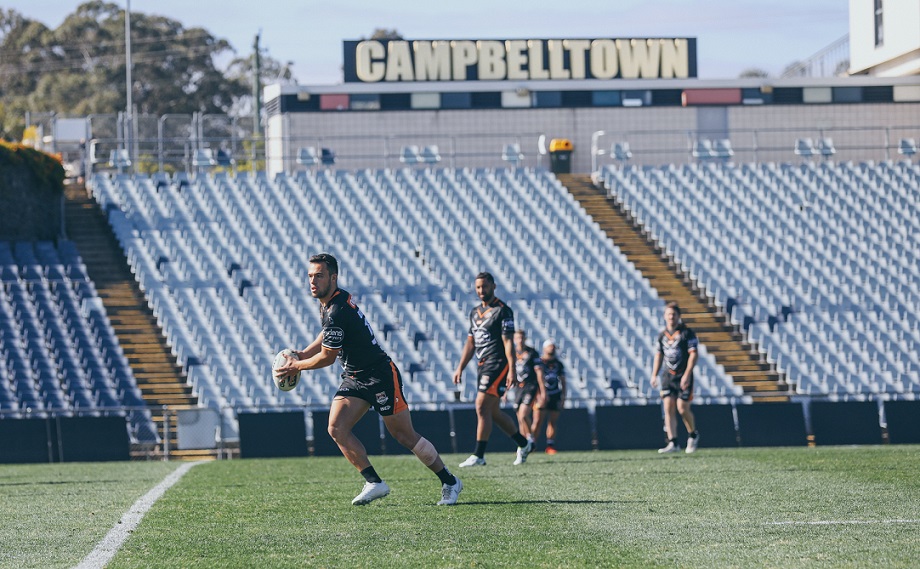 We asked Maguire whether the Wests Tigers would be prepared to play more games in Campbelltown in the future if they could negotiate a similar deal to that offered to Macarthur FC Bulls, the area's A-League club.
This includes free use of the stadium, an annual council grant of almost $500,000 towards a football academy and being the major tenant when the Macarthur sport and science centre of excellence is built on the Campbelltown campus of Western Sydney University.
"I talk to Justin Pascoe [Wests Tigers CEO] about that, we talk to Barry O'Farrell [Wests Tigers board chairman], so that's the top end of the organisation working hard on this issue,'' says Maguire.
"These discussions are taking place all the time.
"It sits tough with me when we played out here and we didn't get the result, because there's a lot of fans out here and we're working hard to provide really successful games here and get the wins so the fans come.
"Everyone loves a winning environment so what we want is when we come to play here in Campbelltown it's our fortress and which helps us to be successful.
"Look, yeah it's a great stadium, being a bit of an old timer I really like these stadiums, and when it's full you're going to have kids running around up on the hill, fans in the stands, so we have to keep working hard to fill this stadium,'' Maguire said.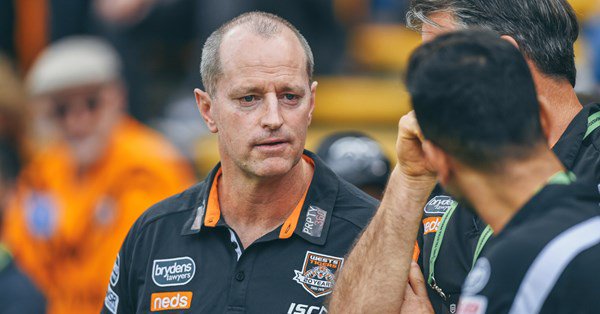 The Wests Tigers coach is quite knowledgeable about Macarthur and how it's a booming region.
"I go to the Under 16 and Under 18s at Wests, I think there's 250 boys running around, there's a lot of future for our club there, and we're working hard to make sure to get better pathways for these young men so they have got something to stay for,'' he says.
Maguire sees the joint merger of two foundation clubs as a positive for the Wests Tigers moving forward.
"I'm big on the history of the club with Wests and Balmain and we're very lucky we have two very historic clubs to be a part of what we're doing,'' he said.
"We should use it to our advantage, two very historic clubs created into one, the Wests Tigers – to be able to use the history of both to build a successful team.
"To be able to bring all that support to this stadium it's also going to help us grow as well and help us be at the top level of the competition.
"There's a lot we want to do to build this club,'' he said.
It would help immensely of course if Wests Tigers make the finals for the first time since 2011.
That attempt starts tomorrow at Campbelltown from 5.30pm when the Wests Tigers host the equally desperate Newcastle Knights.
"We have to stick to our plan,'' says the coach.
"If our boys stick to what they're capable of, then we can apply pressure on the opposition, and they've shown that, it will give us the best possible opportunity to win games.
"It's a very simple game, it's about each of them playing their part,'' Maguire said.
'It's good to be out at Campbelltown for a big game and we're looking forward to a big crowd.
"We want to make sure we perform for them.''