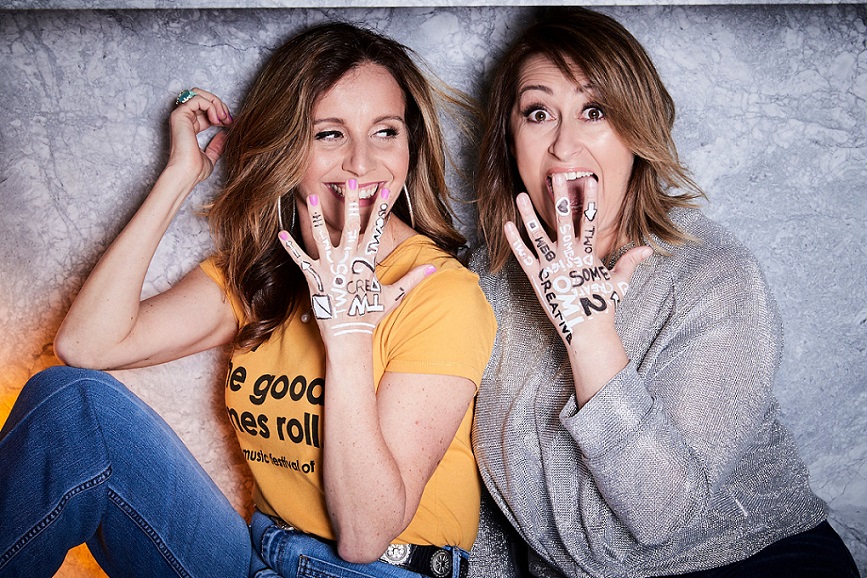 The launch of Macarthur FC Bulls on Wednesday, May 15 will forever be etched in the memory of the 600 people who were there. Each announcement drew an excited applause from the audience, but the decibel level went up a notch when the black, white and ochre logos of the newest A-League football club were revealed on giant screens around the auditorium.
Words such as "brilliant'', "excellent'' and "impressive'' flowed across the room as one after another of the logos were shown for the first time.
Sitting there among it all that day were the creators of arguably the best A-League logos of all time, Daniela Dalfonso and Daniela Vicano.
The pair had established their South West Sydney creative agency, Twosome Creative, in 2016, and there they were with quite possibly the most exciting design brief in the country.
"It was a buzz,'' they tell me when we sit down to talk about Twosome Creative and the Macarthur FC brief a few weeks later.
"It was the biggest thing we had done up to that point.
"In fact the whole process was a career highlight for us.
"It's a national sporting team we're talking about and at the end of the day it could be around for hundreds of years – how awesome we have done their first logo.''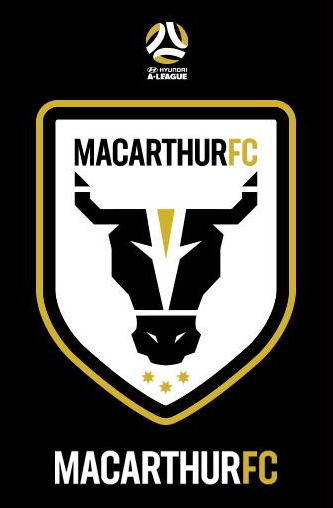 Gino Marra, vice chairman of the Macarthur FC board of directors, was behind one of the original bids for an A-League licence, South West Sydney FC, which eventually merged with Macarthur United, the Campbelltown Council based bid.
He has nothing but praise for the two Danielas from Twosome Creative.
"They are excellent designers and great people who became as emotionally invested in the process as we were,'' he says.
"Them being local is even better and I highly recommend them.''
Gino Marra was so confident that the area would win one of the two A-League licences up for grabs he approached Twosome Creative to discuss the creation of logos two years ago.
When the A-League licence became a reality late last year, the design brief for the logos became a magnet across the globe.
A big local agency based in North Sydney and at least one international creative agency made overtures for the job, but the club stuck by the two Danielas, confident they these proud locals could do the job.
But that wasn't the only moment the two local designers thought they may be on the outer.
"When the bids merged we weren't sure if we were still going to be a part of it,'' they tell the Voice.
"But luckily they still went with us, for which we were pretty grateful.''
Once they got the green light, Daniela and Daniela had to wait for the club to hold community forums and a survey to see what the fans thought about club name, colours and logo.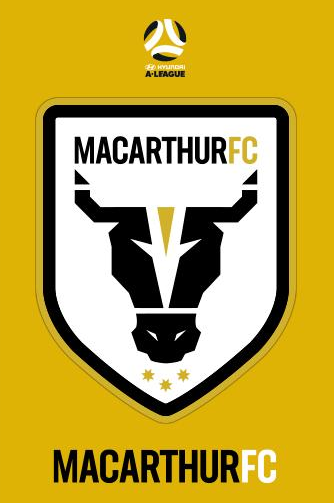 "They got all the information off that, the colours literally came from that, and we had to put it all together,'' they explain.
"They told us what the colours were, the name, and the rest was up to us.
"We started by sketching, researching, and from there it took four weeks when we lived and breathed the Macarthur FC Bulls brief.
"Nothing in the logo is for embellishment, it's there for a reason and every part has a meaning behind it.
"There was a story behind it obviously, what everything represents, we had to make sure that the associations, the NPLs, community football, were all represented, because the club were very passionate about the grassroots part of it.
"The best thing about this experience is that they trusted us, and they never once turned around and said, we want this specific thing or we want you to copy these guys.
"They let us roll with it.''
The two Danielas didn't know each other until they were 18 – they are the same age – when they bumped into each other at a U2 concert. However, looking back one can see that they were living parallel lives not that from each other and that fate would eventually bring them together.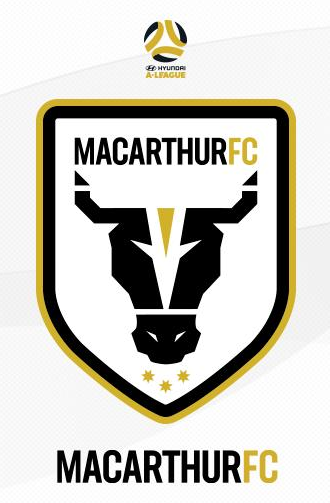 Daniela Dalfonso grew up in Cabramatta, went to Canley Heights Public, then moved to Bossley Park in Year 7, went to Fairvale High and became a mad Marconi Stallions fan, attending home games.
Daniela Vicano was born and raised in Casula, and lived there till she got married.
She attended St Marys Primary, then All Saints High in Liverpool.
"At first I wanted to be a fashion designer and then realised I didn't like sewing and pattern making, then saw graphic design and said, yep, that's for me,'' she says.
"Same for me basically,'' says Daniela Dalfonso.
"Lots of similarities between us – I wanted to be a fashion designer; something to do with art, design.''
They both went off to study and eventually worked as teachers at TAFE, which became the springboard for Twosome Creative.
At the same time they were getting closer in other ways – their houses were round the corner from each other – and were also connected through marriage of family members.
At TAFE they started talking about this and that and that led to the classic, "what are we doing here'' and "we gotta get outta here''.
"So in 2016 we actually sat down, had coffee – first meeting, half an hour, we chose a name, rang our husbands, registered the name, opened a bank account.
"It happened like that.
"It just happened organically and it just worked.''
Of course it was a big decision, both of them leaving good government jobs that paid well.
But it was to do something they both loved and had a passion for.
"Money wasn't it,'' the both say.
"We haven't looked back.
"We have been blessed, we have been lucky to work on some awesome accounts, and we couldn't have done it without each other.''
Macarthur FC was the stand out so far but they have worked on many other big accounts, ranging from alcoholic beverage firms, builders, developers, accountants and the hair industry.
"We love it, working with little mum and dad start ups, right up to big A-League clubs.''