A commitment to innovative excellence has been one of the keys to success for local packaging company Tacca since it was founded in 1987.
Now Tacca are about to step up to a new challenge.
The Moorebank based operation will play a key role in the production of medical masks to meet the demand created by the Covid-19 pandemic in Australia.
Tacca are re-purposing their Moorebank premises to produce the meltblown polypropylene layer for medical masks – the vital raw material that prevents microscopic particles from passing between patients and medical professionals.
The company have signed a six month supply agreement with South Australian firm Detmold Medical, who have contracts to produce 145 million medical masks for SA Health and the Australian Government.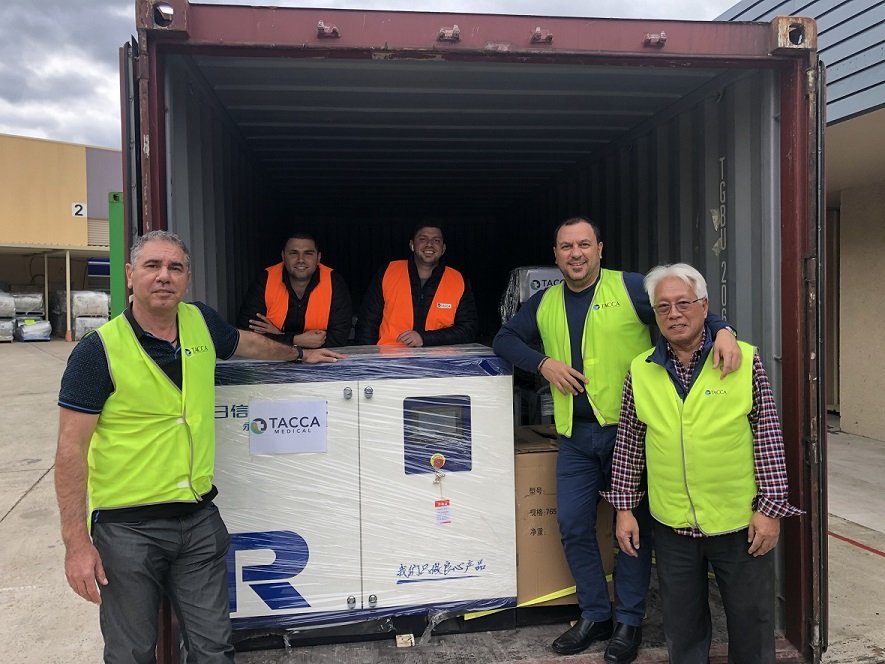 Detmold Medical have the largest face mask manufacturing set up in Australia.
Clem Tacca, the founder and CEO of Tacca, says the project, which has been the result of collaboration between government and business, is a great boost to Australia.
"Detmold Medical can now work with Tacca Medical to produce the key ingredient for medical masks that is very scarce around the world, unpredictable in its delivery schedules, and subject to unstable pricing,'' Mr Tacca said.
"The partnership between Detmold Medical and Tacca Medical consolidates and ensures the supply of the raw material within Australia without relying on any overseas suppliers.
"This in turn, not only ensures the protection of our frontline workers but also establishes the opportunity for more jobs and the commitment to meet Australian standards, that recent media reports suggest may be an issue from some overseas suppliers.
"This partnership will also boost the opportunity for both Australian companies to be key players in overseas personal protective equipment (PPE) markets.
"This is a win for Australia and Australian workers,'' he said.
Tacca will continue to manufacture packaging at Moorebank for their customers, who range from multinational supermarket and food giants, to small owner operators.
The company have created Tacca Medical as a separate part of its operations at Moorebank to drive the production of meltblown polypropylene layer for medical masks.
Mr Tacca says the project is only the start of making things here and bringing back manufacturing jobs to Australia.
"Instead of letting people go because of the pandemic we've shifted them to this new project,'' Mr Tacca said.
"In the longer term we hope to be hiring even more people.
"It's good to see the government supporting projects like this, which boost manufacturing in our country.
"And of course it's very exciting for us that we're involved in such a critical project.''