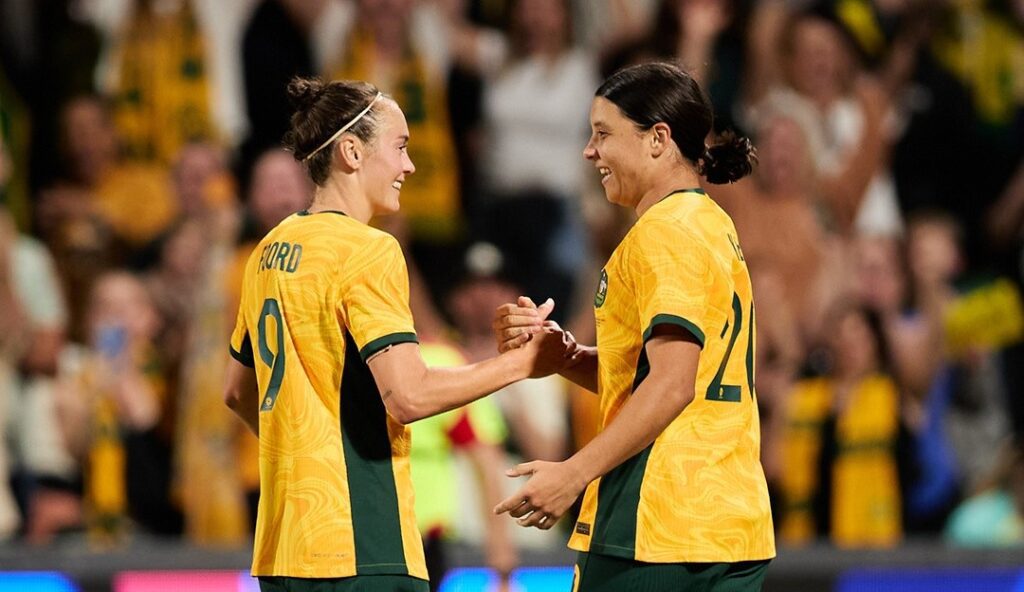 The Matildas 2023 world cup legacy isn't just about how brilliant our girls were on the field of play.
Big tournaments also bring in lots of revenue and some of it is used to improve the game at a community level in the host country.
As a result, football in the Campbelltown area has been awarded $3.2 million from the NSW Football Legacy Fund related to the FIFA Women's World Cup 2023.
Club clubs, associations and council in the Campbelltown area are among more than 90 recipients of grants that will fund the construction of new facilities and participation initiatives that will benefit local players and volunteers.
One example is Bradbury Ambarvale Football Club, who were successful in getting funding to run a combined teenage girls Come and Try day for girls from 13 to 18 years old and an open age 7-a-side women's tournament to showcase women's football and grow participation.
"The NSW Football Legacy Fund is ensuring everyone from local girls and boys lacing up their boots for the first time to participants in our elite regional development programs are benefitting from NSW hosting games at the FIFA Women's World Cup 2023,'' says Member for Campbelltown Greg Warren.
"In years to come, local players that shine on the world stage will have used facilities and participated in programs directly funded through this program.
"I congratulate the recipients and look forward to seeing these projects when they are delivered."
The FIFA Women's World Cup 2023 tournament set new records with more than 1.9 million spectators attending games and almost 750,000 fans attending FIFA Fan Festivals throughout the tournament with the Matildas semi-final appearance and fourth-placed finish Australia's best ever result at a FIFA World Cup.
For further information on the NSW Football Legacy Fund including the full list of recipients visit: https://www.sport.nsw.gov.au/grants/nsw-football-legacy-fund