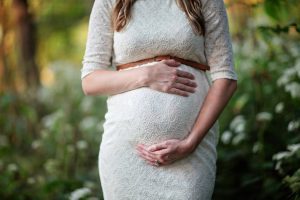 Pregnant women often don't know about all the services available to help them through this period of their life.
Campbelltown mother Vanessa Fritz is someone who's been there, done that.
At 28 weeks pregnant she was put on bed rest and didn't know how she would finish the nursery, get baby items and do the household chores.
Vanessa decided there had to be a better way and that's when her unique business, Bedrest Solutions, was born.
"During my pregnancy, I would have loved to have more support, especially as I was on bed rest, so I started a maternity concierge service,'' says Vanessa.
Now she has organised a Macarthur Pregnancy Info Session to bring together local mums to be and the services available to them during pregnancy.
"I would love to help other women enjoy their pregnancy and have organised this event with this in mind,'' says Vanessa.
"Join us for our free talk from local experts to help you have an awesome pregnancy experience and connect with local pregnancy services.''
Macarthur Pregnancy Info Session will be held on Saturday, October 6 between 2pm and 4pm at Evolution Health Service, Suite 3, 150 Lindesay Street, Campbelltown.
Topics will include:
What a Maternity Concierge can do for you(with Vanessa from Bedrest Solutions);
Pregnancy Massage and Exercise (with Melissa from Evolution Health Services);
Car Seat Safety (with Cara from Hire for Baby Liverpool and Macarthur);
What a Doula can do for you (with Christa Buckland);
Bonding 3D/4D Ultrasounds (with Ray from A Peek of U);
Safe doTERRA oils for pregnancy (with Deb and Marie, doTerra Wellness advocates).
Vanessa says everyone who attends the Macarthur Pregnancy Info Session will receive a complimentary glass of non alcoholic sparkly, a baby shower cookie and a goody bag filled with offers and info.
"Eaton Cakes and Catering will be displaying Baby Shower Cakes and doing cake tasting, while Bar Central is providing afternoon tea,'' she said.
While this is a free event, registration is required to book your spot on the following link: https://www.trybooking.com/YCLT