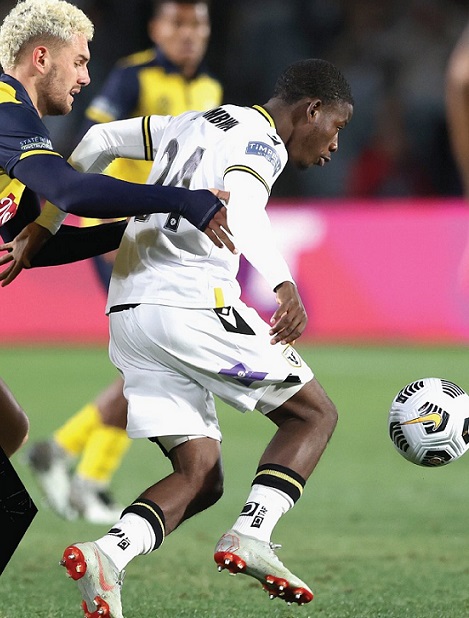 Macarthur FC are just one game away from a grand final appearance after defeating Central Coast Mariners 2-0 in an elimination final last night at Gosford.
Midfielder Charlie M`Mombwa, scored in the opening minutes of extra time and Michael Ruhs sealed the victory seconds from fulltime to set up a fairytale finish to the inaugural season of the Bulls.
Now Macarthur FC will head south to take on Melbourne City in an elimination semi final next Sunday, with the winner progressing to the A-League's biggest game of the season seven days later.
Last night in Gosford the Bulls played out of their skin, putting on their best performance of the season.
Even after defender James Meredith was shown a red card halfway during the second stanza and they had to play the rest of the match with 10 men, Macarthur FC never looked like losing.
Coach Ante Milicic turned the tables on his opposite Alen Stajcic, who had guided the Mariners to three wins from as many games against the Bulls during the regular season.
The Bulls did not dominate possession for once, but when they had the ball they were far more dangerous than their opponents.
And when they got close to the Mariners goal the Bulls had a lot more options than usual because Matt Derbyshire had plenty of support either side of him for one of the few games this season.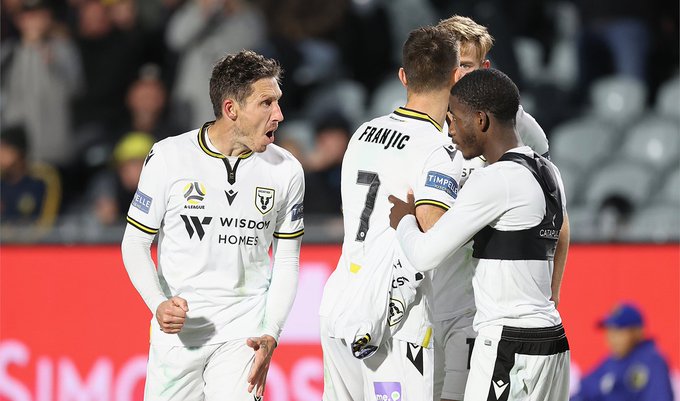 At the other end, goalkeeper Adam Federici had very little work to do as the Bulls defence built a wall that the home side just could not break down.
Which was vital after Meredith was sent off and the Bulls then had to get to extra time, and if possible, the penalty shootout, where there would be no advantage.
But the shootout was not needed after Ivan Franjic, from an impossible position next to the corner flag, managed to cross the ball into the box, where it found an unmarked Markel Susaeta.
The Spaniard smashed the ball into the right post and whet it bounced back up Charlie M`Mombwa was able to head it in for 1-0 and wild celebrations that included him getting a yellow card for taking his shirt off.
And just before fulltime in extra time substitute Michael Ruhs broke through the Mariners defence to slide the ball past the keeper for 2-0 and the history books.