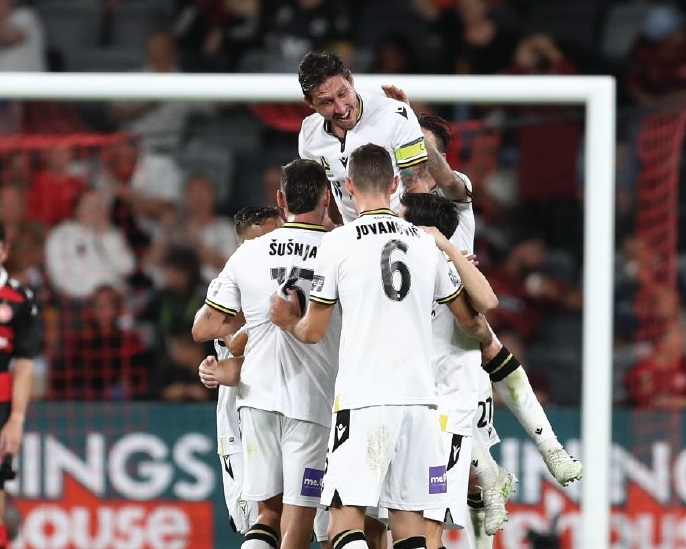 After their hard fought 1-0 win over the Wanderers to start the season tonight, Macarthur FC will always remember December 30, 2020.
And it won't just be a historic day because of the victory in the Western Sydney derby or the three A-League premiership points, as important as they are.
It will always be remembered because a team based at Campbelltown showed that it could be as good as one from anywhere else in our great city, state or country.
And it could do it after starting from scratch, and with doubters at every turn.
For the record, Macarthur FC captain Mark Milligan was credited with the goal but it really should have been given to Spaniard wizard Beñat Etxebarria, who took the free kick in the 71st minute.
The ball was hit with power and as it curled in towards the posts it deflected off Milligan's back into the back of the net to break the deadlock.
The truth is that while these are early days the signs from tonight were of a classy football side full of X-factor individuals.
Coach Ante Milicic was typically humble when interviewed after the match, praising his players and the leadership group of Mark Milligan, English striker Matt Derbyshire and goalkeeper Adam Federici.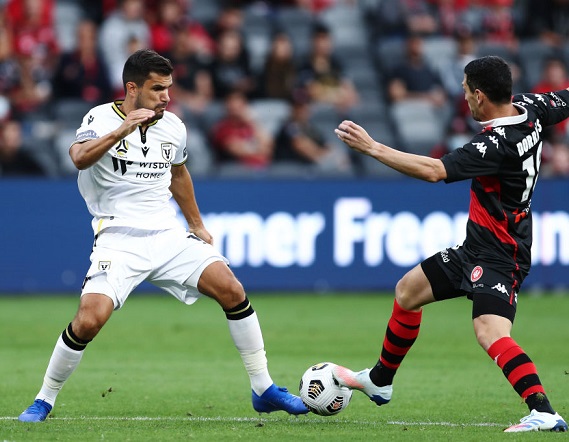 "At every training session, every video session, they are leading the way in shaping this team,'' Milicic said.
Humility may be his hallmark, but there's no doubt that eventually this very clever coach will be in charge of the national team.
Which may soon contain his goalkeeper, whose acrobatic skills saved the day for the Bulls.
Federici, who is a regular surfer on the beaches of the South Coast, was as cool as a cucumber in his first A-League game.
Defensive lapses form Macarthur FC allowed the Wanderers to come close to scoring on a number of occasions – but they could not beat the last line of defence, Federici.
History may have been bedded down with a first up victory, but Milicic was quick to point out that in just four days Macarthur FC will need to back up for their round two clash against the Central Coast Mariners.
Of course that match on Sunday afternoon has also got potential history written all over it.
It will be the first home game of the Bulls in their inaugural A-League season and the chance to go two from two.
But more importantly they will be able to showcase what a great football team is under construction in outer South Western Sydney.
It's important to remember that while the team will play home games at Campbelltown it will belong to everybody in this great region of Sydney.
One man who knows this well is Bulls chairman Gino Marra.
Just after the referee blew the whistle tonight Marra went on to the field to congratulate the Bulls players.
You could see that Marra was very emotional at that moment, more from relief than anything else that all the hard work over the past four years is going to pay off.